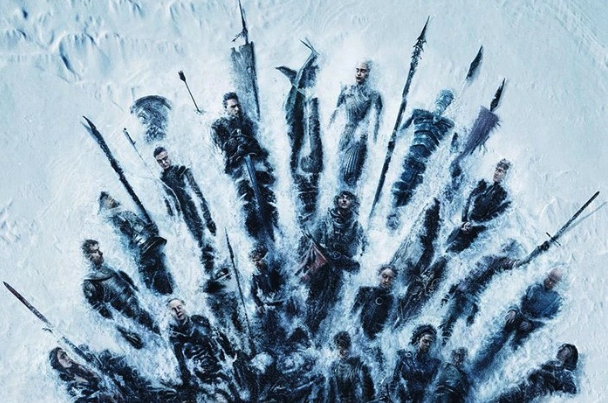 Game of Thrones: The Final Season, Sun 9 pm, HBO (or HBO Go, or your friend's HBO Go password, or a pub that's got it on their TV)
Friday, April 12
Sedan Sketch Comedy Presents: First Responders
Car metaphors, charisma, and cackles, who could it be? Oh! There's a new stage show from local sketch comedy dream-team Sedan! This crew has all the horsepower: Shelley McLendon (the Aces), Paul Glazier (Road House: The Play), Chad Parsons (from the improv group Tunnel and the Here's What I Wantpodcast), and—of course—the Mercury's own Wm. Steven Humphrey! For fans of sketch comedy, Sedan promises to be a "smooth sexy ride." (Fri-Sat 8 pm, Siren Theater, $10-15, Through April 27) SUZETTE SMITH
Chanticleer
Armed with the sword of harmony and a panoply of pristine voices, Chanticleer has been combatting toxic masculinity for more than 40 years. Born in San Francisco, this choral ensemble consists of 12 male voices ranging from soaring countertenor to thundering bass, creating a sound that has toured the globe and collected awards for decades. Tonight's program is based off their most recent recording, a celebration of the group's repertoire that encompasses the Renaissance polyphony of Palestrina, the jazz of Gershwin, hits from the Judeo-Christian tradition, and a host of music in between. (7:30 pm, Kaul Auditorium, $30-55, all ages) BRIAN HORAY
Nike Hoop Summit
Pay no attention to the fact our public schools aren't much more than unpaid labor farms for the sports industrial complex! The Nike Hoops Summit showcases some of the most exploited talented teens from around the country, performing for the immediate financial reward of coaches and college athletic directors in the (faint) hopes some of those rewards will eventually find them in an undetermined future (maybe)! Fingers crossed the quality of the play will help us forget our complicity in the debasement of our educational system! (7 pm, Moda Center, $10-100, all ages)
Avey Tare, Jabon
The Animal Collective co-founder brings his experimental blend of psych pop through Holocene to head up an early all-ages show supporting his latest solo album, Cows on Hourglass Pond. (5:30 pm, Holocene, $15-17, all ages)
Plastic Harmony Band, Guillotine Boys, Thee Last Go Round
Paul Haines knows his way around a jagged but snappy garage-pop song, having done time in local basement-psych duo the Bugs and West Coast fringe-indie greats Trumans Water. The Plastic Harmony Band, however, is where he goes to really get bent. The group's 2016 album Voyage of the Angernaut delivers 12 lo-fi tunes that are concise, off-kilter, and easily likable. Tonight, Haines & Co. will celebrate its follow-up, Taking Naps to Make Music to Take Naps To. It's sometimes poppy ("Snowglobe"), sometimes noisy ("What the Clouds Say"), sometimes groovy ("World World"), frequently catchy, and always interesting. (8 pm, Turn! Turn! Turn!, $5) BEN SALMON
Working Girl
As part of the Hollywood Theatre's new ongoing film series Isn't She Great, Elizabeth Teets and Anthony Hudson host this screening of 1988's Working Girl, a film that earned Melanie Griffith an Academy Award nomination for Best Actress, despite the fact she's exactly the same as in every other film she's been in. The only real difference seems to be the sheer tonnage of hair piled onto her head, but even that's dwarfed by the mountain of follicles crushing Joan Cusack's spine. Cusack is great, by the way, as is Sigourney Weaver as Griffith's duplicitous boss and Harrison Ford in one of his last legitimately charming roles before ruling the '90s as a confused action grump. Also starring Alec Baldwin and Kevin Spacey Christopher Plummer. (6:30 pm, Hollywood Theatre, $7-9)BOBBY ROBERTS
CloZee, MEMBA, Supertask, Luxora Majo
Renowned French producer Chloé Herry—AKA CloZee—brings her world bass sounds to the Crystal Ballroom dance floor for an all-ages Portland stop on a North American tour supporting her debut album, Evasion. (8 pm, Crystal Ballroom, $22-28, all ages)
HEALTH, Youth Code
Full-blown and maxed out noise-rock outfit Health creates textured electronic sounds fit for a bloodbath. For the better part of a decade the LA band has gained recognition for their carefully crafted drumming and vocal patterns. Health takes you to the extreme edges of the emotional spectrum, going from huge cacophonies to quiet moments in just seconds. (9 pm, Doug Fir, $20-25)EMILY VANKOUGHNETT
Murs, Locksmith, Cojo, DJ Eps
Prolific L.A.-based rapper Nicholas Carter, better known by his stage name Murs, returns to the Hawthorne Theatre for the Portland stop on a North American tour supporting his latest album, A Strange Journey Into The Unimaginable. (8 pm, Hawthorne Theatre, $16-20, all ages)
Pig & Swig
This annual blending of bacon festivals and bourbon festivals into one salty, savory cocktail barely contained by OMSI After Dark may have changed its name from "Bourbon & Bacon" to "Pig & Swig" but the celebration of succulence is stillbeing served up by practiced mixologists, and features all-new exhibitions about the delicious science behind bourbon and bacon, underscored via live music from local DJs, lit up by a laser light show, with burlesque, aerialists, and more. (6 pm, OMSI, $35-40)
Saturday, April 13
Mdou Moctar, Lithics, Marisa Anderson
There are around three million Tuareg people living in the Saharan region of Africa, and they turn out an impressive number of musicians who find audiences in other parts of the world. There's Tinariwen, Bombino, Tamikrest, and Imarhan, and now it's unquestionably Mdou Moctar's turn. The Nigerien guitarist first made a name for himself on African MP3-sharing networks and has raised his international profile over the past several years with a series of excellent albums released on the Portland-based Sahel Sounds record label. His newest—this year's Ilana: The Creator—is an intoxicating fusion of hypnotic rhythms and searing guitar work that will go down as one of 2019's best releases in any genre. (9 pm, Star Theater, $15-18) BEN SALMON
Shirley Nanette & the Albina Soul Revue Band
Oregon soul and jazz legend Shirley Nanette and a talented backing band headed up by Tony Ozier bring Rose City history to life on the Holocene stage with a performance of Nanette's 1973 album, Never Coming Back. DJs Jon Kirby (Numero Group) and Bobby D (Albina Music Trust) round out the proceedings. (9 pm, Holocene, $15-20)
Tender Table
The meals we cook, food we share, and tastes we crave can tell a lot about a person. The folks behind Tender Table have created a platform for underrepresented chefs and storytellers to share those narratives over homemade meals with the public. This month, Tender Table hosts a special Design Week edition of its popular event, featuring Portland chefs Kusuma Rao of Ruchikala, Arlyn Frank of Platano Rising, and Dashia Fontleroy of Blackstreet Bakery. (6 pm, The Eleanor, $25) ALEX ZIELINSKI
Code Orange Easter Egg Drop
The event is called Code Orange Easter Helicopter Egg Drop, and here's what happens: an actual helicopter drops 20,000 plastic eggs onto Brentwood Park, followed by thousands of screaming kids rushing onto the field to find them. As spectacles go, this is one that will put Apocalypse Now to shame. (10 am, Brentwood Park, free, all ages) WM. STEVEN HUMPHREY
Ezra Bell, Motopony, Johanna Warren
Long-time local presence Ezra Bell bring their soulful and eclectic indie-folk sounds down to the Jack London Revue for a hometown headlining show. (9 pm, Jack London Revue, $12)
Night Owl Record Show
Forget Record Store Day. Spend those pennies at the excellent, recurring Night Owl Record Show, where Pacific Northwest record hounds ply their vinyl wares and you stand a very good chance of bringing home some terrific discs. Just keep away from that near-mint copy of Black Sabbath with the swirl Vertigo label. It's mine. (5 pm, Eagles Lodge on Hawthorne, $2) NED LANNAMANN
The Wild Bunch
In 1969, Sam Peckinpah's great, controversial, and violent The Wild Bunch shot adrenaline right into the tired heart of the western genre. Tonight, the Hollywood's got this classic on the big screen—and in 35mm, celebrating the film's 50th anniversary. (7 pm, Hollywood Theatre, $7-9) ERIK HENRIKSEN
John Heffron
A weekend of stand-up from a Last Comic Standing winner who played radio sidekick to Danny Bonaduce on a Detroit morning show on Q95-5. Heffron also became a successful entrepreneur thanks to the success of his board game, That Guy! Game, which he co-created with his partner Joel Zimmer. (7:30 pm, & 10 pm, Helium Comedy Club, $17-25)
DEFY Wrestling
DEFY Wrestling returns to town to transform the Hawthorne Theatre into a sweaty soap opera worthy of your emotional investment, starring Jimmy "the King of Goth" Havoc facing off against Ravenous Randy Myers, the Weirdo Hero. (8 pm, Hawthorne Theatre, $30-80)
Melville, Holiday Friends, Hayley Lynn
Melville's pretty good at taking all the prefixes and hyphenates music writers use to separate rock 'n' roll into a gajillion little genres, mashing 'em back together, and throwing 'em right back at you. (8 pm, Turn! Turn! Turn!, $5)
Awol One, Ghost Palace, Grape Juice Scott
Kelly's Olympian hosts an intimate Portland performance with veteran Los Angeles underground hip-hop artist Anthony Martin, better known by his stage name Awol One. Ghost Palace and Grape Juice Scott round out the bill. (9 pm, Kelly's Olympian, $12)
AL-Stravaganza
There may not be a more deserving lightning rod for the geek-leaning generation than "Weird Al" Yankovic. And what better way to pay tribute to the maestro of the skewed lampoon than with a bunch of sexy burlesque dancers from San Francisco and Portland dressed up in classic Yankovic ensembles, performing scintillatingly nerdy numbers? The prospect of watching a trained burlesque dancer attempt sultriness while crooning "Fat" (crossing fingers!) is more than reason enough to check this out. (7 pm & 10 pm, Crush, $17-25) RYAN J. PRADO
Sunday, April 14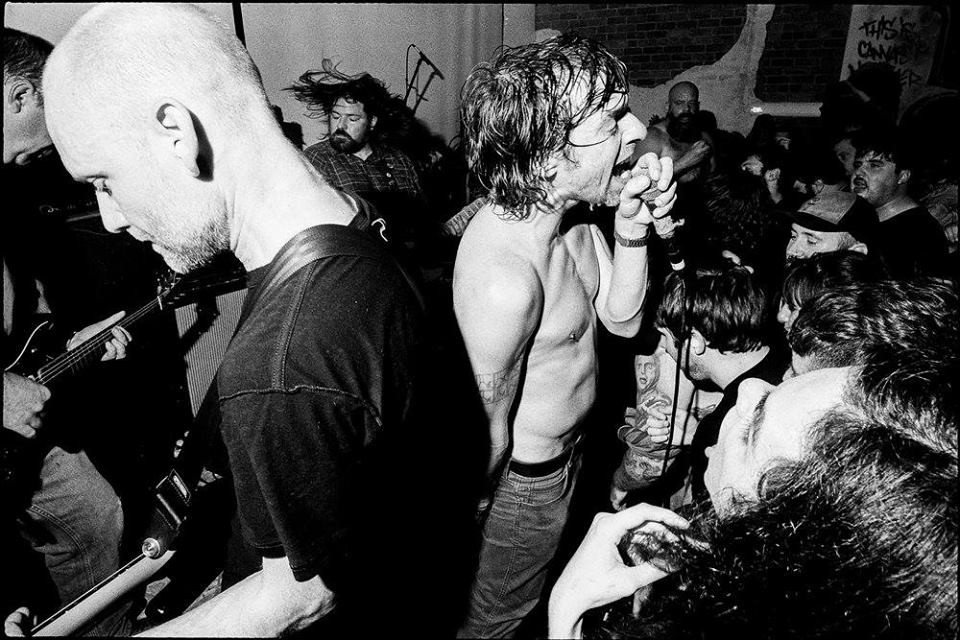 PG.99, Majority Rule, Old Year, Portrayal of Guilt
The magpies in Pg. 99 didn't necessarily define an era, but the Virginia band's turn-of-the-century output did expertly synthesize the most potent strains of hardcore that preceded it. 2001's majestic Document #8 is like a '90s primer for neophytes working their way backwards through the punk canon, a frayed gateway opening onto the Locust's proggy powerviolence and Angel Hair's squealing post-hardcore and In/Humanity's explosive emo-violence. Those genre tags ultimately describe the same thing: transcendent intensity, that feeling of a brain on fire with hope and fear. It is pure punk beauty, wound up and wild. (4 pm & 8:30 pm, Tonic Lounge, $20) CHRIS STAMM
Game of Thrones: The Final Season
Nearly eight years to the day after the first episode of Game of Thronespremiered on HBO, its final season begins—bringing back Arya and Jon, Dany and Tyrion, and some dragons that are ready to fuck shit up. And while there are only six episodes this time around, expect those episodes to be longer—between an hour and 80 minutes each—and reeaaaally pretty, considering HBO dropped $90 MILLION on this single season. All signs point to Game of Thrones going out with a bang—rattling your speakers, breaking your heart, and leaving George R.R. Martin's still-unfinished book series in the dust. (9 pm, HBO or HBO Go or HBO Now or Use Your Friend's HBO Password or Just Go To Someone's House or Hit Up a Pub With a Big TV or Somethin') ERIK HENRIKSEN
Onyx
Before 1993, b-boys were known to make noise, this is true. But then there was Onyx, and the entire game was forever shifted in the space of a single syllable shouted at the top of four sets of lungs. "Slam" was that single, Bacdafucup was the album, and Onyx are coming thru Portland to remind audiences how grimy the '90s could get. (8 pm, Paris Theater, $25)
The Bad News Bears
A heads-up for you parents out there: Michael Ritchie's 1976 comedy The Bad News Bears is quite a few things: It's often hilarious, no doubt. It's maybe the perfect vehicle for the galumphing charms of Walter Matthau. It's a pretty authentic snapshot of the casually cynical (and sexist, and racist, and homophobic, and abusive) mid-'70s, and—most importantly—it's probably cinema's best use of Tchaikovsky's "1812 Overture". But while Bears is often categorized as a "family" film, (the Hollywood is screening it as part of their Family Pictures weekend series), this shit is not a kids' movie. Not even fuckin' close. I'm not saying you shouldn't go see it! I'm just saying maybe be ready to have an… interesting talk with your little'uns once it's over. (1:30 pm, Hollywood Theatre, $3-6, all ages) BOBBY ROBERTS
Anvil, Don Jamieson, Archer Nation, Madwagon
The criminally underrated Canadian metal band Anvil—subject of the must-see documentary Anvil: The Story of Anvil—returns to Portland with another ear blastin', roof burnin' dose of heavy metal. (7 pm, Hawthorne Theatre, $15-20)WM. STEVEN HUMPHREY
Christopher Neil Young
Back from a stint soaking up experiences in Nashville, Christopher Neil Young shares new songs and the stories behind them in this return to the Portland stage. (7 pm, Alberta Rose Theatre, $20-25)
Rob Roberge, Joshua Mohr
In Liar, acclaimed novelist and musician Rob Roberge sets out to chronicle the formative moments of his life after learning he is likely to have developed progressive memory-eroding disease. Roberge will be joined in conversation with Joshua Mohr, author of All This Life. (7:30 pm, Powell's City of Books, free)
Don't forget to check out our Things To Do calendar for even more things to do!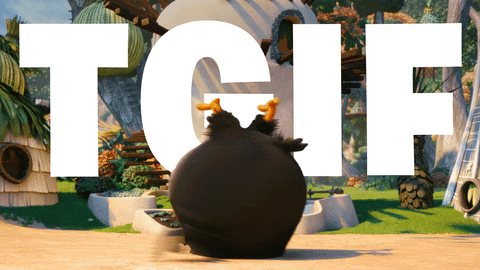 BOMB GIF BY ANGRY BIRDS
We hope you found this information helpful.
Contact us today for all your real estate needs.
Oh, by the way … if you know of someone who would appreciate the level of service I provide, please call me with their name and business number. I'll be happy to take great care of them.
Keller Williams "Highest in Customer Satisfaction" distinction among sellers and buyers – J.D. Power and Associates