By Shannon Gormley | Willamette Week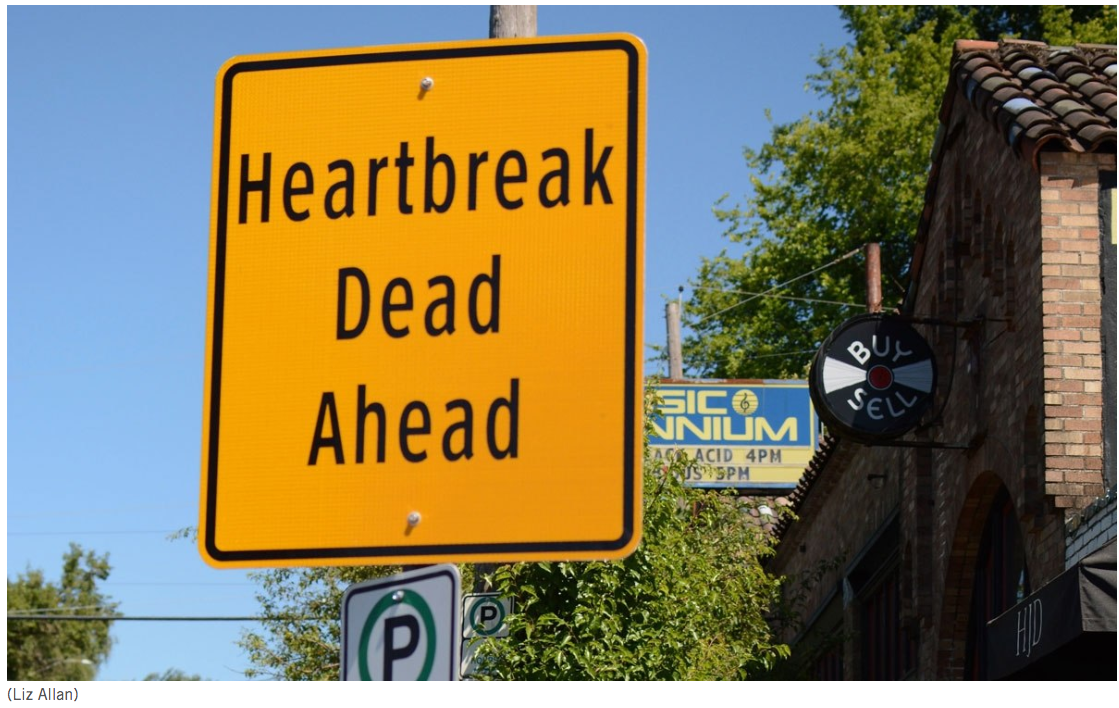 The beloved "Heartbreak Dead Ahead" street sign near Music Millennium has gone missing.
"It just magically appeared one day," Music Millennium owner Terry Currier told WW in 2017.
It turned out to be a passion project of outgoing City Commissioner Steve Novick, who also had the city install a "Positively 4th Street" sign along Southwest 4th Avenue in honor of Bob Dylan's Nobel Prize win.
Just as mysteriously as it appeared, the sign has now vanished.
So far, the store hasn't received any tips, and Portland Bureau of Transportation did not respond to WW's inquiry about the missing sign.
UPDATE: After WW's posted about the missing sign on Instagram, several local business have chipped in on the bounty for information leading to its return: Elephants Deli is giving away a $50 gift card; MobCycle an $85 gift card; and the Portland Pickles are offering free tickets. There's also now a hashtag, #findtheheartbreaker.Contact us today for all your real estate needs.
___
Portland-Vancouver Home Price Check
Oh, by the way … if you know of someone who would appreciate the level of service we provide, please call us with their name and business number. We'll be happy to take great care of them.
Keller Williams "Highest in Customer Satisfaction" distinction among sellers and buyers – J.D. Power and Associates