By Erin Gifford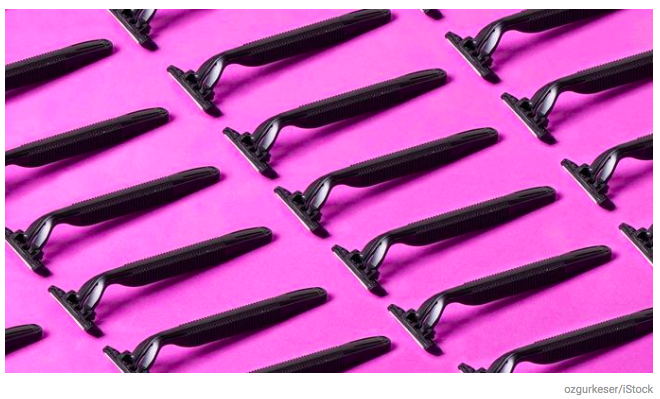 Unless you're a totally entitled Earth hater, you probably don't go out of your way to destroy the environment. And admit it: We all feel a little proud of ourselves when we put newspapers and aluminum cans into the curbside recycling bin instead of the garbage.
But there's more we can do for the environment besides proudly sorting our recyclables. And that includes upping our awareness of what not to put in the trash can and recycling bins in the first place.
Don't worry—we've all done it (so no judgment). But here's what you want to avoid tossing into the garbage, as well as what you should do instead to reduce waste.
1. Batteries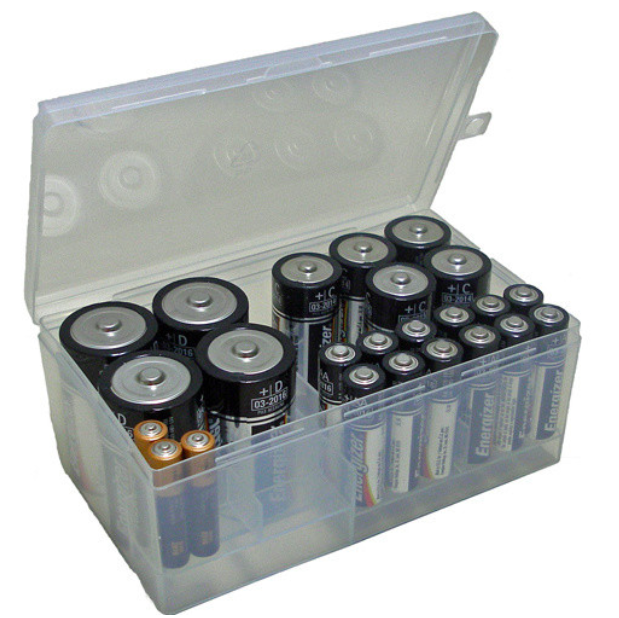 It's actually OK to toss single-use alkaline batteries, but not every battery is a good candidate for the wastebasket. In fact, most batteries require special care—especially lithium ion batteries used in laptops and cellphones. And that doesn't mean just tossing them into your recycling bin instead.
"We receive over 28,000 pounds of batteries each month in our recycling facilities—they can cause fires," says Brent Bell, vice president of recycling for Waste Management. "Instead, look to stores and programs that take back batteries."
One recycling program for multiple types of batteries is run through Batteries Plus Bulbs, which has more than 600 locations. Home Depot, Lowe's, and Best Buy also have in-store take-back programs for rechargeable batteries. Look for in-store collection bins.
2. Plastic grocery bags
While many of us have made the switch to reusable grocery bags, plenty of us continue to use single-use plastic grocery bags, which are made from nonrenewable resources. Worse, these plastic bags take years to degrade. It's estimated that taxpayers like you and me pay $88 per year to clean up plastic bag waste.
Unfortunately, the answer is not to shove plastic grocery bags in your curbside recycling bins.
"Plastic bags can wrap around the sorting equipment at recycling facilities and stop the equipment," Bell says. "We spend 140,000 hours a year cleaning screens. That's time that could be spent recycling more materials."
These high-density polyethylene bags also clog storm drains, kill marine animals that mistake them for food, and clutter up the environment. All major grocery retailers, including Kroger and Target, collect plastic grocery bags in store for proper recycling.
3. Personal care packaging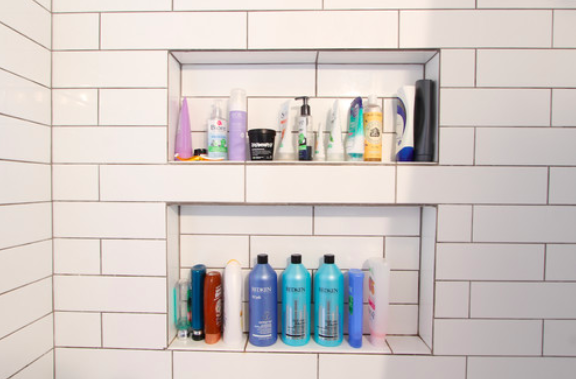 Most of us remember to put soda cans and plastic milk jugs in the curbside recycling bins, yet we continue to toss empty shampoo bottles, lip balm tubes, and soap dispensers. In many cases, these ultimately wind up in an incinerator, emitting toxic gases into the environment.
The plastics that don't get incinerated wind up in landfills. They may even join the Great Pacific Garbage Patch, a massive floating debris field made up of more than 1.8 million pieces of plastic trash. Plastics take a long time to degrade, too. In the best-case scenario, it takes at least 450 years. Worst case is up to 1,000 years.
So, what do you do? Look to TerraCycle, an innovative waste management company working to "recycle your hard-to-recycle waste." It's spearheaded multiple recycling programs, even teaming up with brands like Garnier to recycle skin care, hair care, and cosmetics packaging such as hair gel tubes, shampoo caps, mascara tubes, and lotion dispensers.
4. Nail polish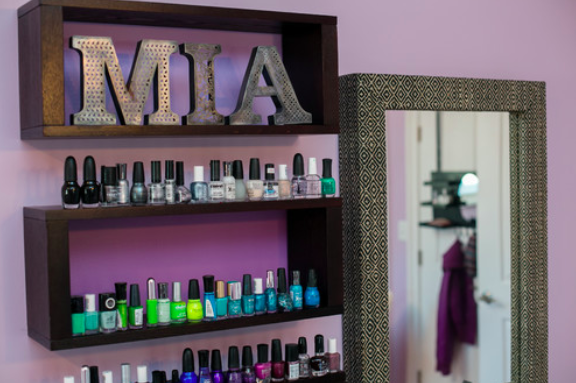 If you're anything like us, you buy a sassy nail color for one or two occasions, then promptly tire of it. If that's the case, and your bottle of OPI's "Not So Bora-Bora-ing Pink" is no longer a match for you, be sure to properly dispose of the nail polish.
Nail polish is considered hazardous waste by the U.S. Environmental Protection Agency and should not be thrown away or placed into a curbside recycling bin. Imagine if the bottle breaks and the polish makes its way into lakes and streams, contaminating water resources.
Search Earth911 to see if your city or county has a household hazardous waste collection program. Alternatively, ChemWise offers a mail-in program for nail polish. It also recycles makeup powder, mercury (thermometers), and certain lab chemicals.
5. Disposable razors
More often than not, used razors end up in the trash can under the bathroom sink. What else are you supposed to do with them, right?
The EPA estimates that 2 billion (yes, billion) disposable razors are thrown away in the U.S. each year. Up until recently, razor blades were not good candidates for recycling for a variety of reasons, including the harm they can do to sanitation workers sorting the recyclables.
Gillette recently teamed up with TerraCycle to make all disposable razors, blade cartridges, and razor plastic packaging recyclable for the first time in the United States. Consumers can either mail them in with a self-funded TerraCycle tracking label or take the razors to designated drop-off points within their communities.
"The focus of this program is to encourage people to integrate recycling into their normal grooming habits and offer a safe and sustainable way to divert razor waste from landfills," says Stephanie Moses, senior account manager of brand partnerships for TerraCycle.
So much can be recycled today, and the list of items goes well beyond newspapers, plastic water bottles, and cardboard boxes. To reduce waste and become a better steward of the environment, make a habit of first consulting recycling resources like Earth911 and TerraCycle before tossing any waste in your home into the trash can.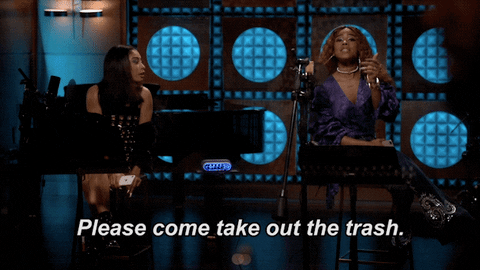 LEE DANIELS TRASH GIF BY EMPIRE FOX
We hope you found this information helpful.
Contact us today for all your real estate needs.
Portland-Vancouver Home Price Check
Oh, by the way … if you know of someone who would appreciate the level of service we provide, please call us with their name and business number. We'll be happy to take great care of them.
Keller Williams "Highest in Customer Satisfaction" distinction among sellers and buyers – J.D. Power and Associates