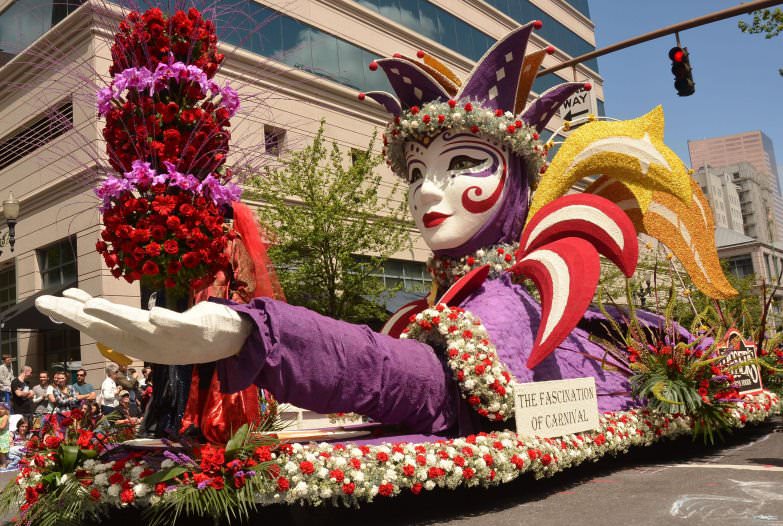 Portland-Vancouver Home Price Check
Mercury Pedalpalooza Ride, Sun June 9, 1:45 pm, SE Hawthorne & Ladd, free, all ages
Friday, June 7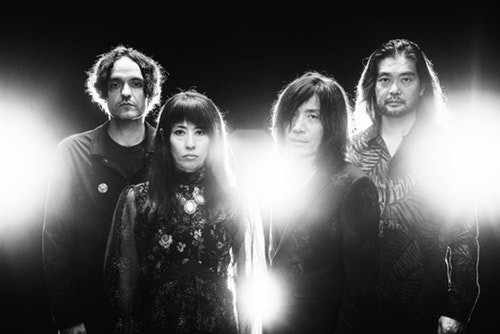 Mono, Emma Ruth Rundle
Countless words could be used to describe the band Mono: instrumental, experimental, noise rock, post-rock, shoegaze, minimalist, contemporary classical, even metal. This gives you some idea that the Japanese four-piece works on large, abstract canvases, creating sounds that are intended to reach the highest rafters in the largest cathedrals. So seeing them in the Aladdin Theater should be a cataclysmically powerful experience, as they carefully layer melodic phrases on top of simple drones and repetitive rhythms, letting the volume rise, crest, and fall like the waves of an ocean. (9 pm, Aladdin Theater, $18-20, all ages) NED LANNAMANN
Luther Russell, Eyelids, Mo Troper
Singer/songwriter Luther Russell didn't need to bother with a new album. The LA-based rocker was plenty busy playing guitar in Robyn Hitchcock's backing band and helping pen some songs for dweebcore heroes Weezer. He was doing just fine, thank you very much. But from the first splash of music that kicks off his latest full-length Medium Cool (released in February by local label Fluff & Gravy Records), we should thank our lucky stars that Russell did decided to grace the world with some new tunes. It's a power pop delight cut with self-loathing and a bruised romanticism worthy of his idols in Big Star. (9 pm, Star Theater, $10-12) ROBERT HAM
Nasalrod, Swamp Buck, Phony
Beloved Portland art-punk outfit Nasalrod brings their unrelenting live show to the Fixin' To stage, with like-minded locals Swamp Buck and Phony (featuring members of Mr. Wrong and A Volcano) on hand to round out the Friday night bill. (9 pm, The Fixin' To, $7)
Prince4Ever Pedalpalooza Ride
The Prince4Ever ride returns, purple'd up and ready to transform the city into one big mobile dance party, starting at the Prince mural at 4213 NE Prescott and ending in a giant dance party at the Prince Bike Lane Tribute. (8 pm, Prince Mural, free)
Jacob Miller, Nick Delffs, Erisy Watt
With an affinity for minimalist pop and firm roots planted in American traditional music, Jacob Miller crafts a timeless sound unique to his style and abilities. Catch up with him tonight when he swings through Mississippi Studios to celebrate the release of his latest album, This New Home. (9 pm, Mississippi Studios, $12-14)
Gaytheist, Law Boss, Minoton
Portland power trio Gaytheist roll back through the Kenton Club to kick start summer with their blistering blend of noise rock. (9 pm, The World Famous Kenton Club, $10)
Melissa Villaseñor
The New York-based comedian and current Saturday Night Live cast member brings an arsenal of comedic impressions and stand-up to town as her North American tour hits Helium for the weekend. (Fri-Sat 7:30 pm & 10 pm, Helium Comedy Club, $18-25)
Help, Lavender Flu, Boink
Newly-minted Portland noise-punk outfit Help celebrates the release of their brand new 7-inch, along with support from like-minded locals Lavender Flu and Boink. (8 pm, High Water Mark, $7)
WunderKonntent: WKXNW, A Coachella That Isn't Stupid
Portland comedy oddballs Phil Schallberger, Steven Wilber, Jason Traeger, and Jordan Casner join forces to bring their "Sketch-Standup-Hybrid-Colossus" show to Kickstand Comedy's new location, with a night skewering the music festival industry complex. (9 pm, Kickstand Comedy Space, $10)
Diane Coffee, Claire George, Pool Boys
Bloomington-hailing singer/songwriter Shaun Fleming (aka Diane Coffee) brings their jangly blend of psych, glam, and soul through the Doug Fir Lounge in support of the project's latest album, Internet Arms. (9 pm, Doug Fir, $13-15)
Portland-Vancouver Home Price Check
Saturday, June 8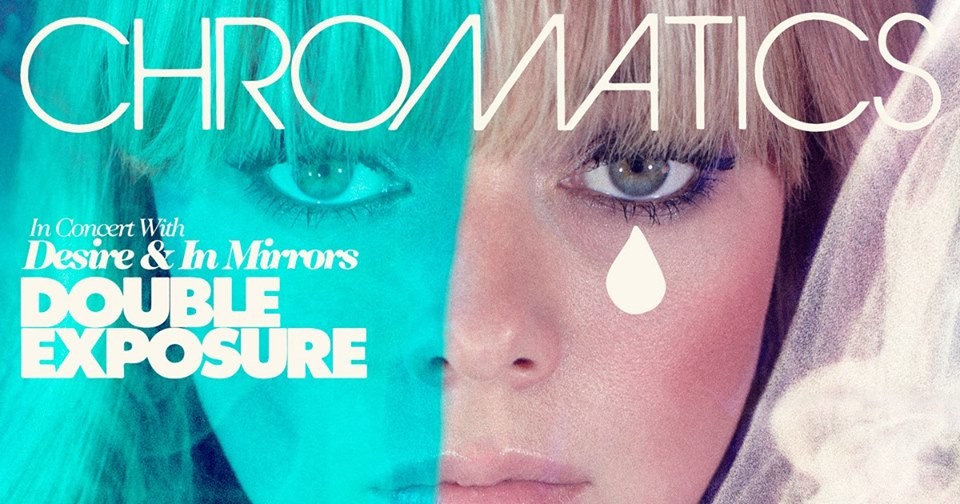 Chromatics, Desire, In Mirrors
Long ago, the Chromatics were a Portland band and Johnny Jewel worked for Fred Meyer. But the synth-wizard/songwriter/producer left our city behind for the snowy lands of Montreal, where he started Desire with vocalist Megan Louise, and Chromatics drummer/synth player Nat Walker. Since Jewel and Walker are in both the Chromatics and Desire, it makes sense to tour the dreamy, opiated disco bands together (along with In Mirrors, another of Jewel's projects). So, this is a Johnny Jewel triple bill. No complaints. My only concern is for the crying man himself, but he's apparently only too happy to play back-to-back beats all night long. (Sat-Sun 9 pm, Wonder Ballroom, $30.50-33, all ages)SUZETTE SMITH
Portland Scandinavian Midsummer Festival
Each year, the local Nordic community rings in the advent of summer with this super-sized, family-friendly Midsummer Festival, featuring lots of great Scandinavian traditions including delicious food (lefse and aebleskiver, mmm), games, crafts, and a Midsummer pole. Plus, there will be people in traditional dress, flower crowns, folk dancing, and lots of live music. It's the best way to celebrate the coming solstice! (Sat 11 am, Oaks Amusement Park, $8-17, all ages) NED LANNAMANN
Pile, State Champion, Sea Moss
The allure of Pile is one of the universe's great mysteries. "It's a four-duded rock band," frontman Rick Maguire told the AV Club in 2017. "That is the most boring genre." He's right! That is the most boring genre. But there's something special about the Boston group, which has attracted a cult following over the past decade (even inspiring some fans to get lip tattoos). Pile's new album Green and Graycontains many shades of longing and despair: from the smoldering metamorphosis of opening track "Firewood," to the anxious, foot-stomping momentum of "Bruxist Grin," to the roiling guitar riff on "The Soft Hands of Stephen Miller," the best song on the record. Though it's directed at Trump's senior advisor, "Soft Hands" isn't merely a roast; Maguire sounds like he's trying to make sense of hatred itself, presented in the form of a "translucent lizard." Believe the hype: Pile is (still) incredible. (9 pm, Mississippi Studios, $12-15)CIARA DOLAN
Dragon Boat Races
It's indisputable: My favorite part of the Rose Festival is the Dragon Boat Races. Watch from the Hawthorne Bridge or Tom McCall Waterfront Park as 60 different hard-working teams paddle giant, colorful dragon boats down the Willamette River! Races are held every nine minutes, promising a weekend of non-stop dragon-viewing. (Sat-Sun 8 am, Tom McCall Waterfront Park, free, all ages) ALEX ZIELINSKI
Rolling Blackouts Coastal Fever, RVG
Australian group Rolling Blackouts Coastal Fever scored one of 2018's best debut albums with Hope Downs, which echoed the jangle-pop of the Flying Nun scene from New Zealand and the melancholy neo-psych of the Paisley Underground. With a chiming, three-guitar front line and irresistible lock-groove rhythms, they're the perfect band to soundtrack this time of year, when clouds and sunlight share equal space in the sky. (9 pm, Doug Fir, $14-16) NED LANNAMANN
Portland Beer Week Kickoff Party
Portland Beer Week kicks off its 9th year with a special first-look at Mikkeller Brewing's new Portland location. The indoor/outdoor party will feature 10 local breweries pouring 20 beers outside, with Mikkeller beers being served at the bar, as well as multiple food options, axe throwing stations, and local vendors. Tickets are only $15 and include two drink tickets, each worth half a beer. Additional drink tickets are $3. A $25 VIP option is also available and includes a swag bag with items from Salt & Straw and Stormbreaker. (4 pm, Mikkeller Brewing Pop-Up, $15-25)
The Flop House
Dan McCoy, Stuart Wellington, and Elliott Kalan bring their popular bad movie discussion podcast to the Revolution Hall stage for a special live taping of the program. (8 pm, Revolution Hall, $25-30, all ages)
Johnnyswim
An evening with the Nashville-hailing folk, soul, blues, and pop music duo comprised of husband-and-wife singer/songwriters Amanda Sudano and Abner Ramirez. (9 pm, Roseland, $28-30, all ages)
Grand Floral Parade
The Portland Rose Festivals botanical highlight on wheels, lots and lots of wheels. And petals, and pistils, and stamens, and all those plant-y things. Oh, and 16 marching bands, and 18 equestrian units, and a bunch of old cars and dancers and such. (10 am, Rose Quarter Memorial Coliseum, $15-30, all ages)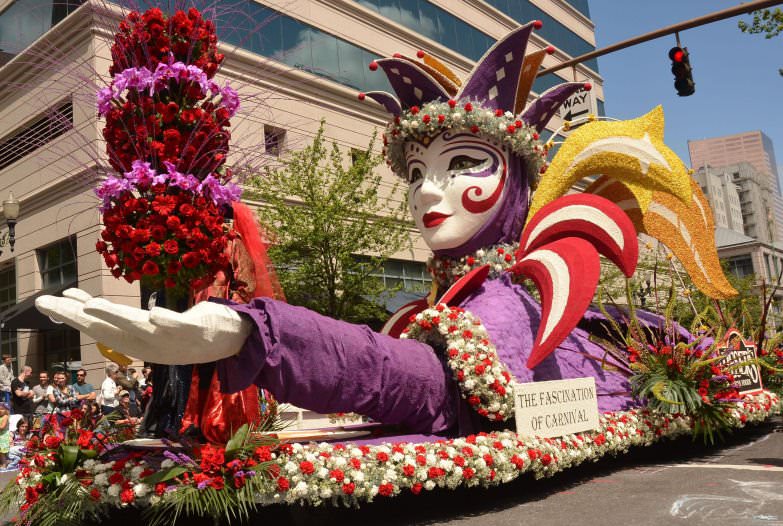 Train, Goo Goo Dolls
A pair of '90s pop and alt rock mainstays link up for a co-headlined North American tour that touches down at the Sunlight Supply Amphitheater tonight. (7 pm, Sunlight Supply Amphitheater, $29.50 & up)
Portland-Vancouver Home Price Check
Sunday, June 9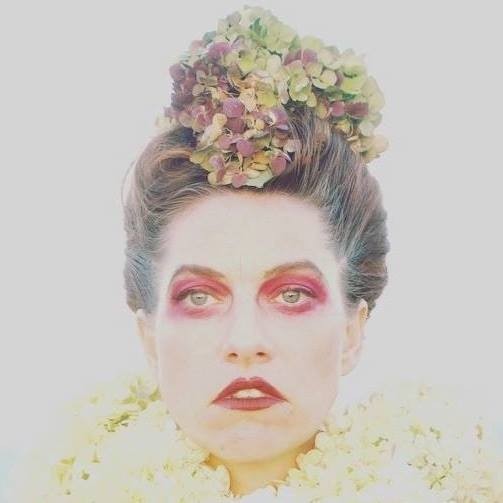 Amanda Palmer
The New York-based singer/songwriter known for her time fronting The Dresden Dolls brings her dark cabaret stylings back to the Crystal Ballroom for the Portland stop on a tour supporting her 2019 album, There Will Be No Intermission. (7 pm, Crystal Ballroom, $45, all ages)
Mercury Pedalpalooza Ride
Ever wanted the experience of reading the Mercury—while on bike? We thought so! That's why the Mercury is leading a bicycle tour through each section of your favorite bi-weekly newspaper—we'll be making stops at places around Southeast Portland that represent our Arts, Music, Film, News, and Food sections—and will be weaving in some reader surprises along the way. Kid friendly! No big mean hills! Meet us at the Mercury newspaper box outside of Lardo. (1:45 pm, SE Hawthorne & Ladd, free, all ages) ALEX ZIELINSKI
Puerto Rican Block Party 2.0
Mario Juan provides the food, John Rodriguez provides the drinks, Neftali Grupo Borikuas gifts the sounds, and Don Q Rum spices up the Nightwood with this block party celebrating Puerto Rican culture and flavors. Admission includes a combo plate and a cocktail. Hosted by Cristina Báez. (3 pm, The Nightwood Society, $30)
Louis York & the Shindellas
The R&B, jazz, and pop duo headed up by Claude Kelly and Chuck Harmony join forces with Nashville's the Shindellas to bring their soulful live show to the Jack London Revue stage. (8:30 pm, Jack London Revue, $10)
Bean to Bar: Chocolate & Beer Festival
I don't know if the fans of IPAs would be quick to agree, what with their taste buds attuned to interesting flavors like "forest floor" and "old loam," but chocolate beers are the best beers, and this darkly delicious PDX Beer Week event is the proof, with 10 local chocolatiers providing their quality product to be paired with a northwest brewery happy to compliment those flavors. (1 pm, Ruse Brewing, $25-35)
Big Little Lies Season 2 Premiere
Originally designed as a one-and-done, the huge success of Big Little Lies means we're getting more—more Reese, more Nicole, more windswept shots of the California coast, and LOTS more Laura Dern. We're also getting Meryl Streep in the mix this time, and she's doing something truly peculiar in the role of the dead rapist's mom. (Expect Meryl memes.) The first episode's kind of a disaster, but the season finds its footing in episodes two and three, as new director Andrea Arnold locates the proper balance between camp and melodrama (9 pm, HBO)NED LANNAMANN
Where The Hell is the Lavender House? The Longmont Potion Castle Story
Revolution Hall presents the Oregon Premiere of Where The Hell is the Lavender House?: The Longmont Potion Castle Story, a crowdfunded documentary chronicling the career of Longmont Potion Castle, an anonymous surrealist prank caller who has gained a cult following by way of a series of self-released albums of calls dating back to the late 1980s. (8 pm, Revolution Hall, $18-20, all ages)
Lewis Capaldi, Sam Fischer
Rising Scottish singer/songwriter Lewis Capaldi hits the Roseland for the Portland stop on a North American tour supporting his debut album, Divinely Uninspired to a Hellish Extent. (8 pm, Roseland, $22.50-25, all ages)
Faun Fables, Dolphin Midwives, Floom
Oakland-based musicians Dawn McCarthy and Nils Frykdahl bring their psychedelic folk and art-rock project back to Portland for a headlining show at Mississippi Studios. Portland's own Sage Fisher (AKA Dolphin Midwives) rounds out the bill with a set of experimental music using layered harp and vocal arrangements. (8 pm, Mississippi Studios, $12-15)
The Secret of NIMH
Were it not for NIMH, the world of feature film animation might not still exist. In 1982, Disney was a clumsy, confused beast that couldn't score a hit to save its life, despite its near-monopoly on children's entertainment. Enter filmmaker Don Bluth—or rather, exit Bluth, in a frustrated huff, from Disney, along with a whole squad of talented animators sick of the rut they were stuck in. They grabbed a weird, gently moody little sci-fi/fantasy story for kids and let their ambitions run wild all over it—and kicked Disney's ass with a beautifully animated adventure about a brave mom trying to take care of her kids. Not only did this success allow for new voices in animation to be heard, it forced Disney to fight for its crown. The animation renaissance of the '90s? You can thank Mrs. Brisby for that. (2 pm, Hollywood Theatre, $3-6, all ages) BOBBY ROBERTS
Don't forget to check out our Things To Do calendar for even more things to do!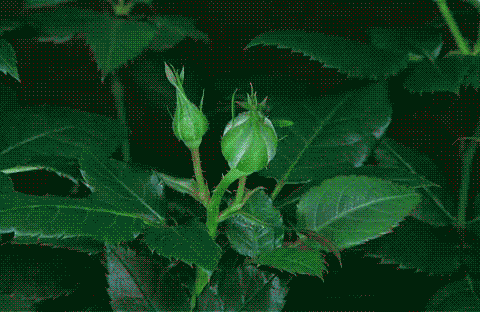 FLOWERS IT MOVES GIF
We hope you found this information helpful.
Contact us today for all your real estate needs.
Portland-Vancouver Home Price Check
Oh, by the way … if you know of someone who would appreciate the level of service we provide, please call us with their name and business number. We'll be happy to take great care of them.
Keller Williams "Highest in Customer Satisfaction" distinction among sellers and buyers – J.D. Power and Associates