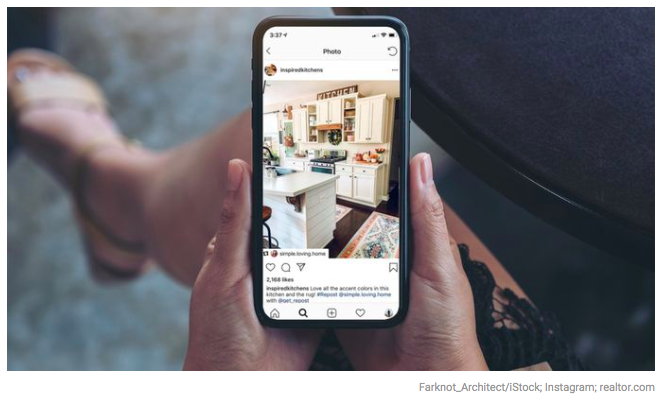 Since we're in the business of all things home, it's fair to say we're obsessed with decor—we're constantly seeking out the biggest trends. So thank goodness for Instagram, where we can endlessly scroll through the latest looks for inspiration.
With that in mind, we're kicking off a new series to deliver the decor fix we all crave. Each week, we'll uncover the top trending looks on Instagram, room by room. And best of all, we'll tell you how to get these inspiring designs in your home.
This week: We get cooking in the kitchen! From displaced living room furniture (yep, you heard right) to beautiful backsplashes, here are five of the most popular kitchen decor posts on Instagram this week.
This kitchen you never want to leave…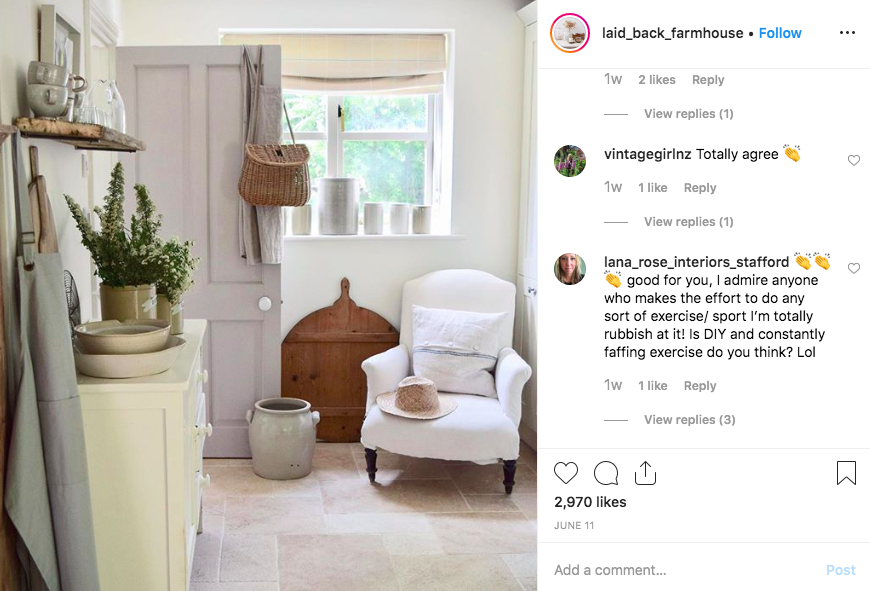 Nat Woods, the genius behind @laid_back_farmhouse, is breaking our hearts (and maybe our bank accounts) with the current stream of inspiring scenes from her gorgeous country farmhouse.
By combining plush seating and naturally inspired design elements typically found in the living room (take a look at those wicker baskets and overflowing floral arrangements), she's turned her kitchen into a warm space that's so much more than just a trail to the fridge.
Get the look: To snag this look, Justin Riordan, founder of Spade and Archer Design Agency, recommends clearing out your unused breakfast nook and filling it with a love seat.
"The result is a comfortable place for guests to sit and chat with the cook without getting in the way," he says.
Check out these love seats from MGBW to convert your kitchen cozy-farmhouse style.
This kitchen with the perfect copper glow…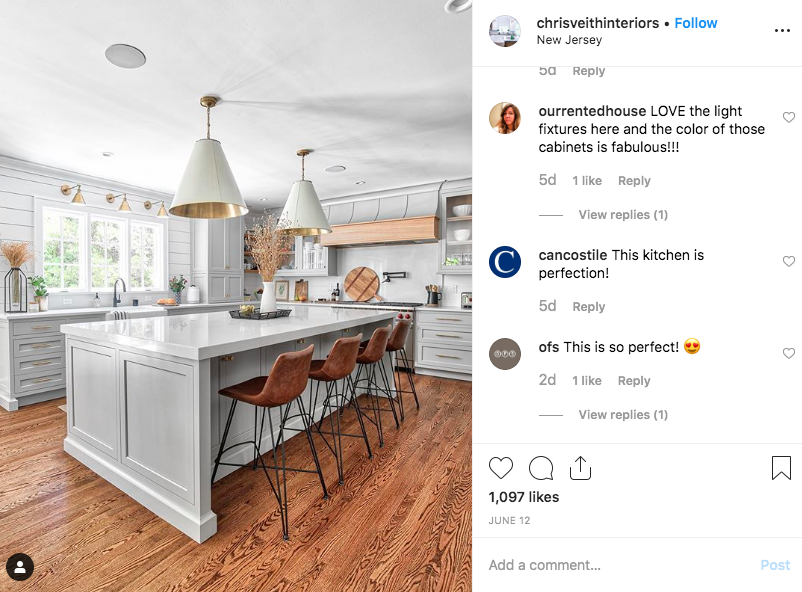 The days of chrome kitchens are (blessedly) behind us—something that becomes even more apparent when you see the gorgeous copper accents splashed all over the Instagram page of interior photographer @chrisveithinteriors.
And although he makes it hard to play decor favorites, one item really caught our eye: the copper light fixtures.
"This warm, inviting metal is the answer to the coldness that stainless steel has brought to us for the past two decades," Riordan says. "When the light of the fixture hits the reflective pink-orange copper, the result is a cozy, delightful quality of light."
Get the look: "Few metals have the warmth and character of copper," says Austin, TX, designer Pablo Solomon. We couldn't agree more, and are currently fixated on the collection of modern, copper pendant fixtures from Joss & Main. Choose from classic bowl drop lights or the café-esque airy look of their geometric fixtures.
This white kitchen with the pop of color we're all begging for…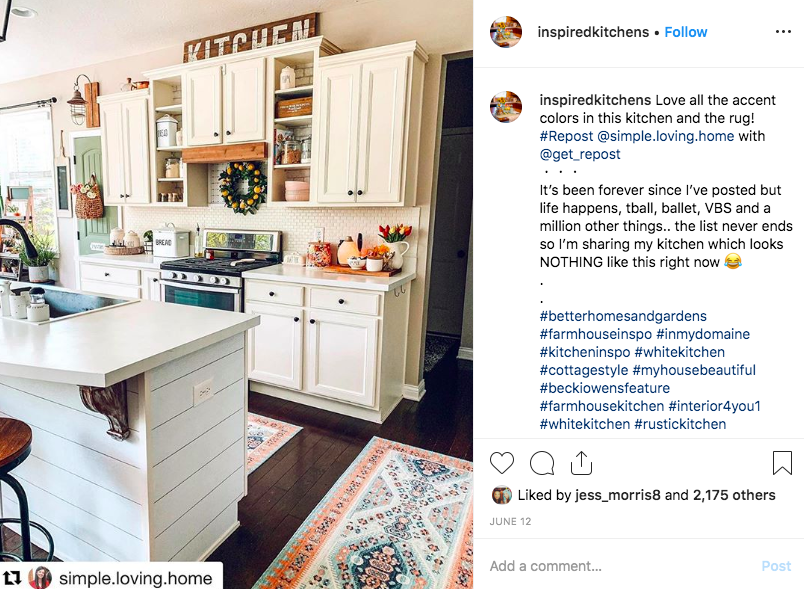 There's nothing wrong with a classic white kitchen. But this pristine elegance can easily become a little too sterile. To the rescue: the vibrant accent rug we first saw on @inspiredkitchens (a repost from @simple.loving.home).
"We see the colorful accent rugs as yet another rejection of the cold stainless and gray palette that has ruled the interior design world for more than 20 years," Riordan says. "Colorful, patterned rugs add not only visual warmth, but also acoustical warmth, which serve to deaden the echo created by all of the hard surfaces in the kitchen."
Get the look: "We always preach that the perfect area rug can give any room that extra something that ties everything together— and a kitchen is no exception," Solomon says.
Ready to ditch your gray no-slip kitchen mat? Check out these colorful rugs from Wayfair.
This kitchen with beautifully patterned backsplash…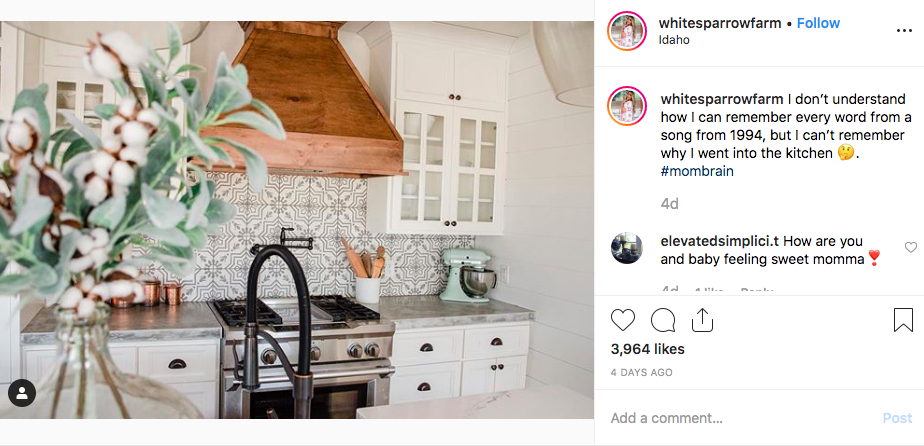 Gone are the days of monochromatic subway tile.
"You know the one—just pick any faded, colored tile in 3 inches by 6 inches and plaster it everywhere," Riordan says.
No thanks, says trendsetter decor stylist Bree of @whitesparrowfarm. The subtle gray patterns on her kitchen backsplash call to mind the tiles found in Eastern palaces of old—and are also a fresh (and welcome) departure from the subway tile.
Get the look: Even Home Depot is calling patterned tiles a trend, and we're inclined to agree.
This kitchen with hand-crafted open shelving…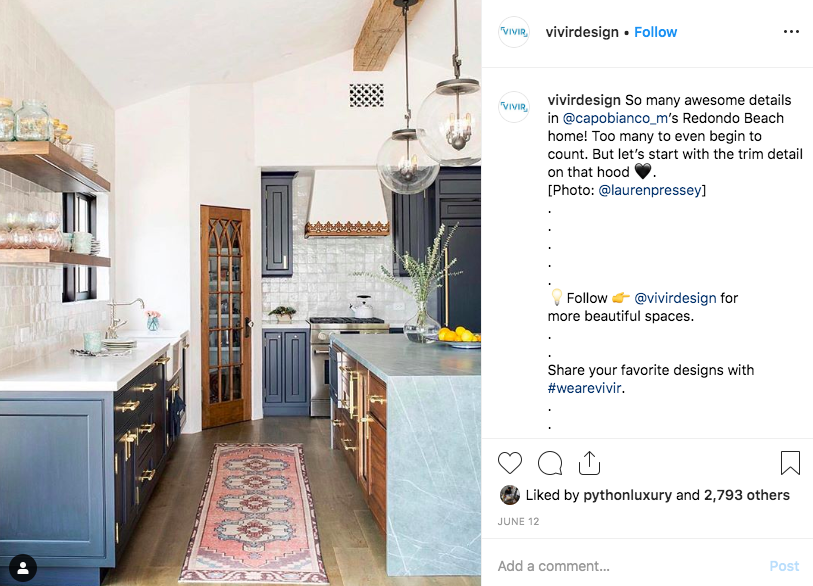 This week's repost from @vivirdesign of interior photographer @laurenpressey was a much-needed reminder that shelving doesn't have to be clunky and complicated—especially if you're willing to cut down on your collection of ugly coffee mugs (or at least store them elsewhere).
"You can match open shelving to every style, from midcentury modern to farmhouse to a seaside cottage," Solomon explains. "Open shelving encourages you to keep things to a minimum, and gives you a chance to create fun displays, which can add depth and interest to your kitchen."
Get the look: No one is taking over the shelf scene quite like the artisans on Etsy. Choose from shelving in spalted maple or black walnut to bring this earthy textured simplicity into your kitchen.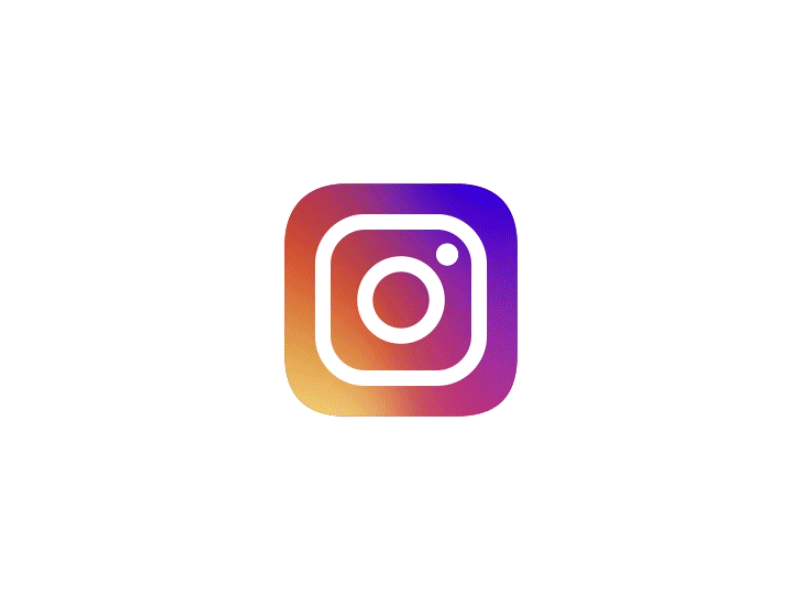 INSTAGRAM GIF
We hope you found this information helpful.
Contact us today for all your real estate needs.
Portland-Vancouver Home Price Check
Oh, by the way … if you know of someone who would appreciate the level of service we provide, please call us with their name and business number. We'll be happy to take great care of them.
Keller Williams "Highest in Customer Satisfaction" distinction among sellers and buyers – J.D. Power and Associates