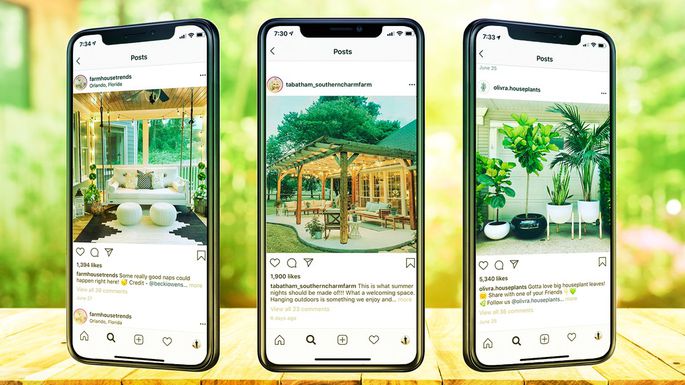 Instagram; iStock; realtor.com
With your backyard party plans in full swing this past week for July Fourth, we thought it only fair to continue our new series with the best outdoor decor inspo that Instagram has to offer. Happy holidays!
Last week we gave you five fresh looks for your bathroom—including this jungle oasis. This week we've got some of the most inspired summer trends, coming in hot like your new grill. Keep reading to get these looks in your home for the season's biggest party weekend—and beyond.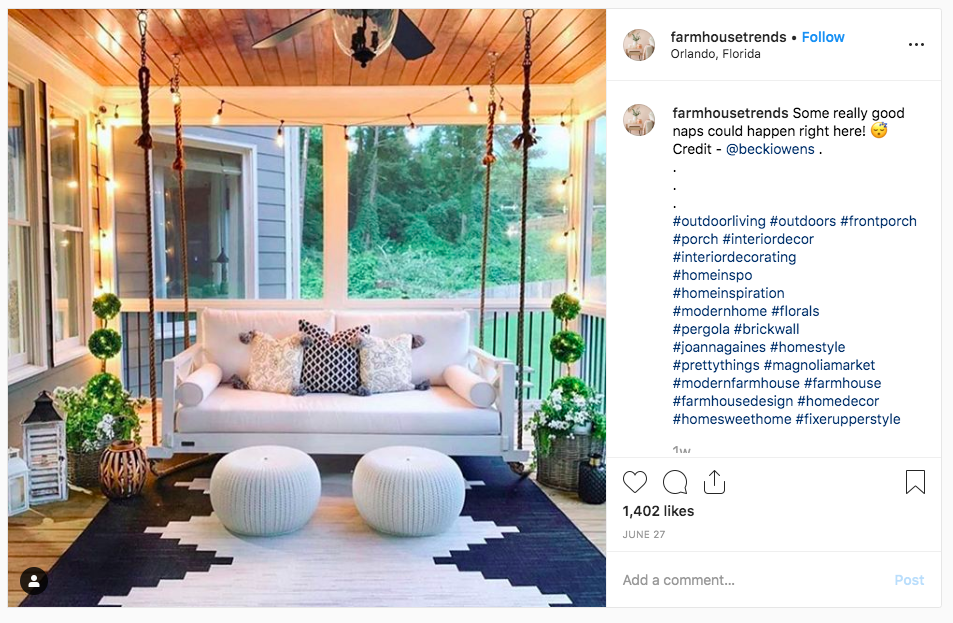 Nothing screams summer quite like white linens, which is why bringing them out into the daylight can make such a powerful statement. Don't believe us? Check out this stunning setup by @mygeorgiahouse that we first noticed as a repost from @farmhousetrends.
"White can add brightness that the roof takes away," explains Leslie Saul, designer and founder of Leslie Saul & Associates. "Just be sure to get easily removable and washable slipcovers, because you will be washing them!"
Also be sure to choose white cushions that are meant for the outdoors, rather than just dragging out your favorite pillows from the bedroom. Because that never works.
If done well, a white ensemble like this one can give you the perfect neutral backdrop to stage your favorite colorful summer pieces—from textured pillows to wild floral displays. Add a few floor poufs for even more seating.
Get the look: Get your white love seat at World Market, and add a few knitted white floor poufs from Keter to round out the look.
The magic outdoor carpet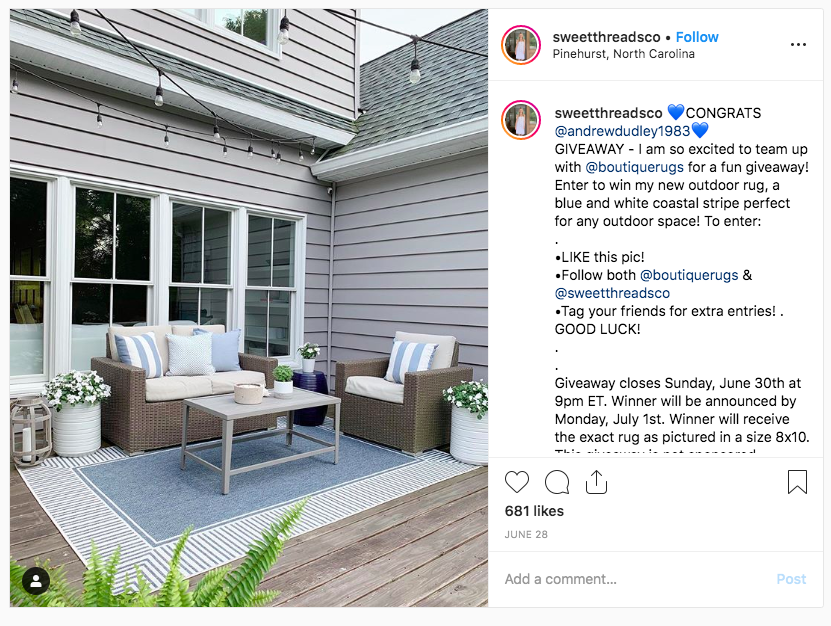 If you keep thinking your outdoor space is missing something, you might be right—and we think we know what it is.
"Rugs are mostly used to pull a room together, and an outdoor space is no different," says Carmen Smith, the voice behind home decor and design blog Living Letter Home.
Just look at this cozy back porch design by @sweetthreadsco, complete with white pillows, planters, and, of course, the perfect outdoor rug.
"Outdoor rugs are awesome if you get the right materials," Saul says.
To keep your rug fresh all summer long, she recommends going with something made out of a loosely woven polypropylene—and being prepared to clean or air-dry it after heavy rain.
Get the look: You won't need to trek all the way to some foreign cave to find your magic carpet this season. Instead, take a peek at the amazing rugs by Serena & Lily (not to play favorites, but we love this one). For slightly more budget-friendly options, we also really like the selection at Target.
We like big pots (and we cannot lie)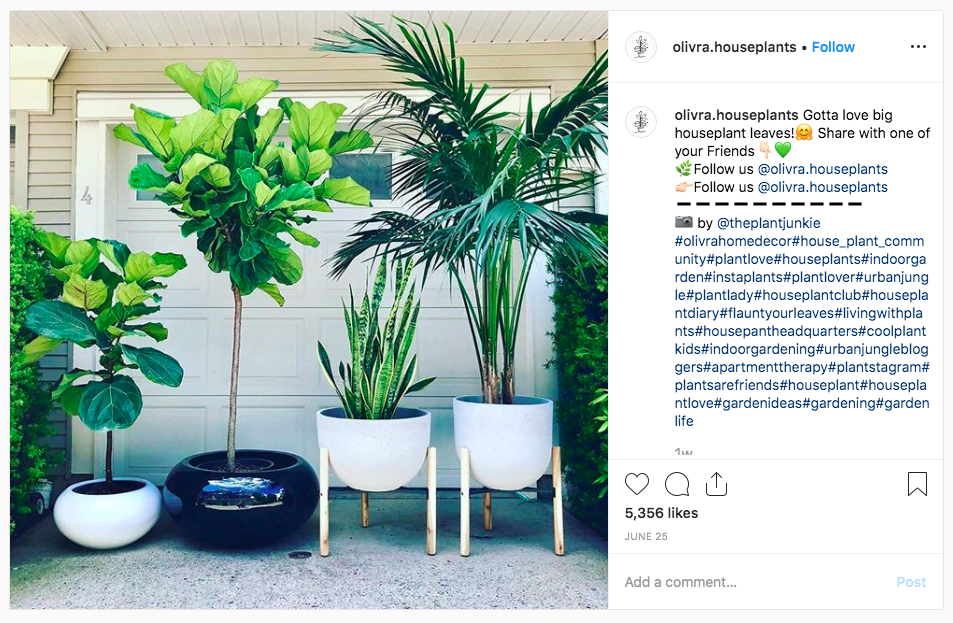 Just look at these beauties reposted by @olivra.houseplants from @theplantjunkie. Big planters are everywhere this season, and if you don't have your own personal garden of giant trees and leafy things, you are most certainly missing out.
The color you choose is up to you, but we know what we'd pick.
"Having white decor makes a space feel even more open," Saul says. "With white planters, the planter 'disappears' into the background, so that what's inside becomes the focus."
And unlike your white shirts, these babies are a snap to keep clean.
"The shiny white material is so easy to clean," Smith adds. "And again, it's a great choice to add light in a shady spot."
Get the look: If you're looking to add some plant pots to your screened porch, check out these ones from West Elm. Otherwise, opt for the versatility of these indoor-outdoor planters by Crate and Barrel.
The last set of string lights you'll ever need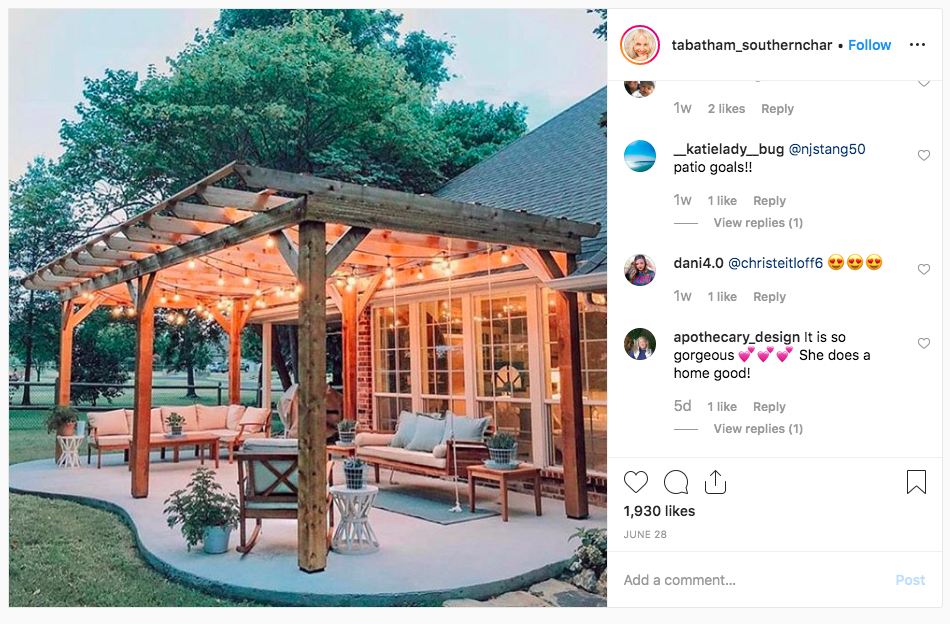 Remember that time you ordered what you thought were the perfect string lights, but then you could barely see your dinner plate? Not this season. This repost by @tabatham_southerncharmfarm from @cottonstem has us convinced that this is the year string lights are actually (drumroll, please) functioning lights.
And we couldn't be happier.
"Little twinkly lights are great, but there is something about the warmth of the bigger string lights," Smith says. "They not only give off more light, but also draw you outdoors even in the cold."
And don't worry about these lights matching your outdoor decor. String lights, even ones in this vintage style are guaranteed to complement just about any outdoor theme you can imagine.
"The Edison bulb look is what a lot of people are going for to mix vintage with newer styles," Smith explains.
Get the look: Get a set of LED string lights that actually allow you to see your dinner (and your dinner guests) this summer, from Amazon.
See yourself with these sheer curtains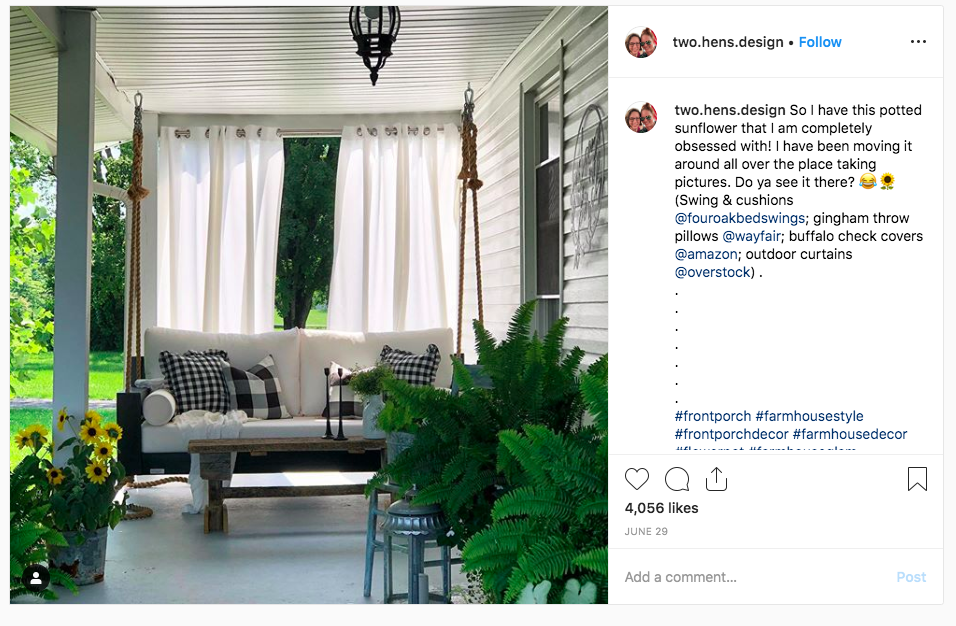 "This is another trend that's been around for longer than you think," Saul says.
Sheer gossamer curtains have been staged in elegant outdoor settings for years, probably most famously at the Delano Hotel in Miami's South Beach. So it's no wonder that this post from @two.hens.design copies the aesthetic.
But outdoor curtains aren't just a way to make your guests feel like they're sipping Champagne by the beach.
"For anyone living in the South, curtains are a must. Yes, to filter light, but also for the bugs," Smith says.
Get the look: Keep your guests cool and bite-free with these exact curtains, available from Overstock.com.
We hope you found this information helpful.
Contact us today for all your real estate needs.
Portland-Vancouver Home Price Check
Oh, by the way … if you know of someone who would appreciate the level of service we provide, please call us with their name and business number. We'll be happy to take great care of them.
Keller Williams "Highest in Customer Satisfaction" distinction among sellers and buyers – J.D. Power and Associates