Portland-Vancouver Home Price Check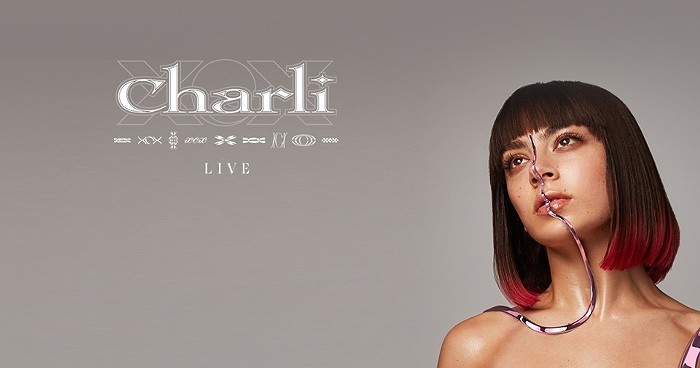 Charli XCX, Sun Oct 6, 8 pm, Roseland, $30-32, all ages
The first weekend of October is a big'un, with a feast of entertainment options to choose from. Charli XCX is in town, The Hollywood Theatre is doing its best to keep Portland real weird all weekend, All Jane Comedy is kicking ass and taking names, and because it's the spooky season, the haunted houses have begun popping up (and jumping out and screaming BOO at you), too. It's a tasty weekend ahead; hit the links below and load your plate accordingly!
Friday, Oct 4
H.P. Lovecraft Film Festival
Back in 2015, those overseeing the prestigious World Fantasy Award—an annual prize for outstanding genre fiction—revised the appearance of the award, which had previously featured a representation of H.P. Lovecraft. The decision came after years of controversy—readers, writers, and editors had been noting for decades that many of Lovecraft's works are pretty intensely racist—and after the award was won by an increasingly diverse array of deserving writers (recent nominees and winners have included Nnedi Okorafor, N.K. Jemisin, Haruki Murakami, and Kazuo Ishiguro). But even as Lovecraft himself makes a long-overdue retreat into the background, the legacy of his dark, creepy work maintains a firm grip on horror. Portland's H.P. Lovecraft Film Festival highlights Lovecraftian features and shorts, and this year boasts a particularly strong lineup of guests: Pulp cinema godfather Roger Corman; Victoria Price, the daughter of actor Vincent Price; and filmmaker Richard Stanley, who's best known for Hardware and getting fired from 1996's disastrous The Island of Dr. Moreau, the chaotic making of which was charted in the fascinating Lost Soul: The Doomed Journey of Richard Stanley's Island of Dr. Moreau. Stanley will be presenting the Pacific Northwest premiere of his latest, Color Out of Space, based on Lovecraft's 1927 story and starring the inimitable, irrefutable Nicolas Cage. (Fri-Sun, Hollywood Theatre, click here for titles and showtimes) ERIK HENRIKSEN
All Jane Comedy Festival
All Jane is your chance to scope some of the freshest, coolest voices in comedy right now: women comedians. This formerly controversial—now just fucking awesome—fest brings in outstanding talent from all over. And because they put their focus on women in comedy, they always bring a few acts through Portland that I've never been able to see before, like All Jane headliner and super successful comedy pioneer Rita Rudner (she's generally raking in money in Vegas), Washington, DC's hilariously irreverent Brittany Carney, LA-based Two Dykes and a Mic duo Rachel Scanlon and McKenzie Goodwin, and so many more! Seriously, the line-up this year is bonkers. (Fri-Sun Oct 4-6, Curious Comedy Theater, visit alljanecomedy.org for tickets, showtimes, and locations.) SUZETTE SMITH
Davis Graveyard
One of the greatest joys of Halloween is seeing property owners who really GET INTO IT. Behold Milwaukie's Davis Graveyard, in which the owners have constructed an extremely detailed cemetery in their front yard, including all manner of ghosts, spooks, specters, monsters, howling, moaning, and things that jump up at you unexpectedly, making you scream and potentially die in embarrassment. It's the best. (Daily, Davis Graveyard, free, all ages) WM. STEVEN HUMPHREY
Batman in Concert
And you guys thought Ben Affleck's Batman was a little over-the-top aggressive. Michael Keaton may be the smallest Bruce Wayne in stature, but holy shit his Batman is a full-blown psycho. Luckily, his opposite number in 1989's blockbuster Batman is Jack Nicholson as Jack Torrance as Jack Napier as The Joker, so Keaton's in no danger of going "too far." And even more luckily for the rest of us, Danny Elfman turned in an all-timer of a superhero score, and The Oregon Symphony will be playing it live, timed to the movie as it plays on a giant screen hanging above their heads. You wanna get nuts? C'mon! Let's get nuts. (Oct 4-6, Fri-Sat 7:30 pm, Sun 2 pm, Arlene Schnitzer Concert Hall, $35 & Up, all ages)
Oh Sees, Prettiest Eyes, POW!
The howling garage rock of Oh Sees (who now perform without the "Thee") just keeps getting better and better, and their 2018 album Smote Reverser is a wild trip into phantasmagoria's vast, lysergic canyons. With dueling drummers and a huge back catalog to plunder, they're one of the most ferociously great bands in the country. (Fri Oct 4, 8 pm, Crystal Ballroom, $24-26, all ages) NED LANNAMANN
Robert Ellis, Ian O'Neil
The Houston-hailing singer/songwriter brings his blend of storytelling country and pop-tinged Americana back to the stage at Mississippi Studios for the Portland stop on the "Texas Piano Man" Tour. (Fri Oct 4, 9 pm, Mississippi Studios, $13-15)
Ruston Kelly
Ruston Kelly's had a pretty good run the last few years. His most recent full-length Dying Star—a collection of endlessly tuneful folk-rock songs about being a fuck-up—was one of the very best albums of 2018. It also helped expand his fanbase considerably, as evidenced by his bump up from Bunk Bar (last November) to Wonder Ballroom this time through town. And… oh yeah, he married Kacey Musgraves, who used marital bliss as fuel for her mega-smash-hit album Golden Hour, which carried her to a new level of superstardom. Musgraves is great, of course, but don't sleep on Kelly, whose songs display a unique sense of melody and ultra-relatable lyrics. For his next act, he's releasing an EP of emo covers! (Fri Oct 4, 8:30 pm, Wonder Ballroom, $15, all ages) BEN SALMON
Fear Asylum Presents: Area 142
This year the diabolical minds behind Fear Asylum present a haunted house experience that substitutes supernatural ghosties and goblins for a freakier, outer-spacier sort of scaring, with attendees going through a processing station post-alien invasion. Proceeds benefit the Milwaukie Elks. (Oct 4-6, Fri-Sat 7 pm, Sun 6 pm, Elks' Lodge Milwaukie, $15, through Oct 27)
Portland Greek Festival
The 68th annual Portland Greek Festival invites you out to the Holy Trinity Greek Orthodox Church to celebrate all things Greek. Experience culture by way of traditional folk dance and musical performances, browse goods from craft and jewelry vendors, and take part in a cooking demonstration with The Art of Greek Cooking author George Papas. Stock up on fine cheeses, olives, olive oil, pastas, herbs and spices, preserves, and nuts from the festival deli, and be sure to save room to indulge in an array of authentic Greek dinners and pastries. (Oct 4-6, Fri-Sat 10 am, Sun 11 am, Holy Trinity Greek Orthodox Church, free, all ages)
Keb' Mo', Alicia Michilli
The Grammy-winning singer/songwriter and guitarist brings his delta blues sound back to Portland for a headlining show at Revolution Hall. (Fri Oct 4, 8 pm, Revolution Hall, $45)
Drake Nite
A dance party dedicated solely to the majesty and mystery that is Aubrey Graham, wishing "The 6 God" a happy birthday by beating up the Holocene speakers with his biggest hits. (Fri Oct 4, 9 pm, Holocene, $10)
Fall Used Book Sale
Rejoice! It's one of the most remarkable twofers of the year: buy a ton of amazing books, comics, records, and DVDs for cheap and support the Multnomah County Library in the process. Educators with ID get half-off on Sunday, plus all customers get 50 percent off on Monday (or take a box of books home for $25). Visit friends-library.org for more info. (Oct 4-6, Fri 6 pm, Sat 9 am, Sun 11 am, Doubletree Hotel at Lloyd Center, free, all ages) EMILLY PRADO
FashioNXT
A festival of fashion, with multiple runway shows, discussions with international designers, and exhibits featuring the technological advancements that will enable the future of the industry. Click here for a complete list of events and participating designers. (Fri-Sat Oct 4-5, 6 pm, Daimler Trucks North America, $25-185)
Olivia Gatwood, Ari Chi, Cailin Nolte
Albuquerque-hailing poet, author, and spoken word artist Olivia Gatwood headlines the Star Theater with support from Ari Chi and Cailin Nolte when the "Life of the Party" Tour stops off in Portland. (Fri Oct 4, 9 pm, Star Theater, $15)
North Mississippi Allstars
Brothers Luther Dickinson and Cody Dickinson bring their southern blues-rock band to the Aladdin Theater for the Portland stop on a North American tour supporting their 10th album, Up and Rolling. (Fri Oct 4, 8 pm, Aladdin Theater, $22-25, all ages)
Portland-Vancouver Home Price Check
Saturday, Oct 5
Juan Wauters, Mope Grooves
Uruguayan singer/songwriter Juan Wauters (of Ramones-inspired garage band the Beets) wrote and recorded his latest solo album, La Onda de Juan Pablo, while traveling across Latin America over the past few years. Released on the Captured Tracks label, La Onda de Juan Pablo is sung entirely in Spanish, backed by breezy guitar riffs and hypnotic rhythms (as heard on the record's standout track, "Guapa"). Also worth checking out: Wauters' interactive travel diary, which explains how the music of the places he visited impacted the songs on the record. (Sat Oct 5, 8 pm, Polaris Hall, $13-15) CIARA DOLAN
Portland VegFest
Portland VegFest is giving veggie lovers, vegans and vegetarians a chance to celebrate plant-based living. Head to the Oregon Convention Center this weekend and partake in free samples, chef demonstrations, workouts, and checkout a slew of health and nutrition speakers, restaurants, films, books, and activities for the youths. (Youths!) (Sat-Sun Oct 5-6, 10 am, Oregon Convention Center, $10-17, all ages)
Boy & Bear, Stu Larsen
If you're looking for a new favorite band to listen to during those crisp fall evenings, Australian indie-folk band Boy and Bear most definitely fits the bill. As former openers for Mumford and Sons, the quintet is sure to be able to handle a large crowd of adoring fans. So put on your favorite flannel, pour yourself a glass of delicious whiskey, and turn that fireplace on while you catch up on songs like new single "Hold Your Nerve," and 2013's "Southern Sun." The men from the land Down Under are coming up stateside. (Sat Oct 5, 8 pm, Aladdin Theater, $25, all ages) KATHERINE MORGAN
Rising Appalachia, Raye Zaragoza
An evening of folk, soul, and world music with the New Orleans-hailing band headed up by multi-instrumentalist sisters Leah and Chloe Smith. (Sat Oct 5, 8 pm, Crystal Ballroom, $23.50-28, all ages)
Tree Huggers Comedy
Fresh off their artists-in-residence stay at Crater Lake National Park, Brad Einstein and Kyle Niemer bring a night of nature-inspired comedy to the Siren Theatre stage. Laugh along with them as they blend visuals and humor while reflecting on their time in Oregon's greatest (and only) National Park, and enjoy additional stand-up sets from an array of acts from Chicago and New York, along with some local favorites. (Sat Oct 5, 8 pm, Siren Theater, $12-15)
Daniel Norgren, Jake Xerxes Fussell
Swedish artist Daniel Norgren has spent the last decade building a sizable fanbase in Europe, but it wasn't until Pickathon 2016 that the folk-rock singer/songwriter got around to making his debut here in the States. Since that breakout performance, Norgren has become as beloved here as he is overseas, so be sure to catch up with Norgren tonight when he returns to Revolution Hall for a headlining show supporting his latest album, Wooh Dang. (Sat Oct 5, 9 pm, Revolution Hall, $20-24, all ages) CHIPP TERWILLIGER
The New Mastersounds
Britain's New Mastersounds are modern-day true believers of the funk, studious yet soulful acolytes who've nailed those Zigaboo Modeliste beats, head-bobbing bass lines, swirling organ fills, and clipped guitar punctuation. And, thankfully, they rarely feel the need to add vocals to their tightly coiled compositions. (Sat Oct 5, 9 pm, Wonder Ballroom, $18-22) DAVE SEGAL
Tropitaal: A Desi-Latino Soundclash
DJ Anjali & the Incredible Kid set the Goodfoot floor on fire with a night of Tropitaal, blending the hottest sounds of India and Latin America together into one epic dance party. (Sat Oct 5, 9 pm, Goodfoot, $8)
3rd Annual East Portland Arts and Literary Festival
Asian Pacific American Network of Oregon (APANO) will host their third edition of EPALF, a weekend-long celebration elevating BIPOC artists and cultural works. Catch live musical performances, join in some arts activities, and peruse the book and craft fair. (Sat Oct 5, noon, Orchards of 82nd, $5, all ages) EMILLY PRADO
Drag Queen Story Hour
Clare Apparently heads up the latest installment of the Drag Queen Story Hour at Powell's with readings from Pink Is for Boys by Robb Pearlman, Harriet Gets Carried Away by Jessie Sima, and Mary Wears What She Wants by Keith Negley. Created by Michelle Tea, Drag Queen Story Hour is a worldwide event where drag queens read stories to children in libraries, schools, and bookstores. This event is co-sponsored by Q Center, the largest LGBTQ2SIA+ community center in the Pacific Northwest. (Sat Oct 5, noon, Powell's City of Books, free, all ages)
Lord Lawrence, Nice -N- Easy, Kanobi & Hai-Q, King Kimi, Toxic, Rikoe Wavy, [E]mpress, Pace Moccasin
Local rapper Lord Lawrence celebrates the release of My Apologies at the Hawthorne Theatre, with fellow Portland hip-hop talent Nice -N- Easy, Kanobi & Hai-Q, King Kimi, Toxic, Rikoe Wavy, [E]mpress, and Pace Moccasin rounding out the proceedings. (Sat Oct 5, 8 pm, Hawthorne Theatre, $10-12, all ages)
Jerry Paper, Jonny Kosmo
Los Angeles-based singer/songwriter and producer Lucas Nathan (AKA Jerry Paper) brings his electronic pop and lounge music back up the coast for a headlining show supporting his Stones Throw Records-issued album, Like a Baby. (Sat Oct 5, 9 pm, Mississippi Studios, $12-14)
Portland-Vancouver Home Price Check
Sunday, Oct 6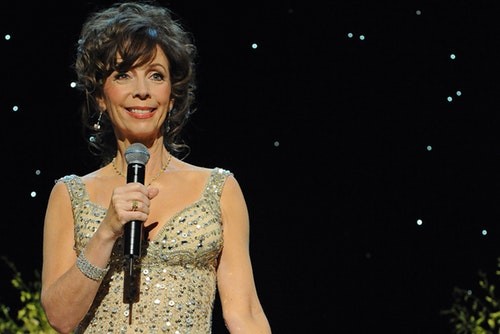 Rita Rudner
The Broadway dancer-turned-comedian takes a break from her long-running residency in Las Vegas and heads north to headline the 2019 installment of the All Jane Comedy Festival. (Sun Oct 6, 7:30 pm, Aladdin Theater, $30-35)
Charli XCX, Brooke Candy
In 2014, Charli XCX won "Hitmaker of the Year," an award presented by Billboard Women in Music, and five years later, we can confirm it was rightfully given. Charli XCX is the queen of catchy earworms: from her own hit "Boom Clap" to her feature on "Fancy" by Iggy Azalea (don't act like you don't know that chorus by heart), this woman is here to conquer the world. The fact that the show is on a Sunday shouldn't stop you. Charli XCX's electropop sound will be ricocheting off the walls all night. Just call out the following Monday; you're gonna be up late. (Sun Oct 6, 8 pm, Roseland, $30-32, all ages) KATHERINE MORGAN
Sofi Tukker, Haiku Hands, LP Giobbi
You've probably heard New York duo Sofi Tukker before. At this point it's nearly impossible to have not—their single "Best Friend" was featured in the 2017 commercial for the iPhone X, and following their initial rocket to 15 solid minutes of fame, the band also had songs featured in the FIFA 18 video game and another Apple commercial. Their commercial appeal is surely no mistake. Sounding more like a pair of friends emerging from an overgrown, wild forest than a pair of urbanites, Sofi Tukker makes jungle pop music for the masses. It's upbeat, danceable, and playful, just about everything you could ask for when you're trying to forget about the pain of your own day-to-day life. The band is an escape—an escape from typical, run-of-the-mill radio pop, and an escape from the hustle and bustle of city life. (Sun Oct 6, 8 pm, Crystal Ballroom, $22-25, all ages) DELANEY MOTTER
Sávila
The local cumbia trio headed up by guitarist Fabiola Reyna (founder of She Shreds magazine), vocalist/artist Brisa Gonzalez, and percussionist Papi Fimbres set up shop at the Multnomah County Central Library for a free, all-ages performance. (Sun Oct 6, 2:30 pm, Multnomah County Central Library, free, all ages)
Joey Alvarez, DJ BlackJack
Portland-hailing musician Joey Alvarez heads up a hometown show at the Jack London with a set of classic R&B featuring both originals and cover songs by artists including SiR, DRAM, Donny Hathaway, and more. (Sun Oct 6, 9 pm, Jack London Revue, $7)
Leo Dan
Revolution Hall presents an evening with the Argentine composer and singer renowned for his long career in Argentina and Mexico that produced an array of hit songs, including "Celia", "Fanny", "Como te extraño, mi amor", "Estelita", "Libre solitario y sin nadie", "Santiago querido", "Qué tiene la niña", Te he prometido", and many, many more. (Sun Oct 6, 8 pm, Revolution Hall, $49.50-50, all ages)
Nicky USA's Wild About Game
A cooking competition celebrating the flavors of wild game, with chefs from Portland facing off against Seattle's best to determine which city cooks wild game the best. Representing the 503 are Imperial's Matthew Jarrell, Revelry's Diane Lam, Delores' BJ Smith, and Terrane's AJ Voytko, while Seattle sends Logan Cox of Restaurant Homer, Mitch Mayers of Sawyer, David Mitchell of Cedarbrook Lodge, and Maximillian Petty of Eden Hill. Admission includes access to the Artisan Marketplace, offering exclusive tastings of artisan cheeses, chocolates, ice cream, game products, wine, and beer. (Sun Oct 6, 11:30 am, The Resort at the Mountain, $75-85)
Portland Timbers vs. San Jose Earthquakes
The Timbers close out the MLS regular season with an early afternoon match up against the San Jose Earthquakes. (Sun Oct 6, 1 pm, Providence Park, all ages)
DragonForce, Dance with the Dread, Starkill
The long-running band out of London bring their trademark blend of blazing guitar solos and fantasy-themed power metal to the Hawthorne Theatre stage for the Portland stop on a North American tour supporting their forthcoming full-length. (Sun Oct 6, 8 pm, Hawthorne Theatre, $22-25, all ages)
Don't forget to check out our Things To Do calendar for even more things to do!
Have a GREAT weekend!
Contact us today for all your real estate needs.
Portland-Vancouver Home Price Check
Oh, by the way … if you know of someone who would appreciate the level of service we provide, please call us with their name and business number. We'll be happy to take great care of them.
Keller Williams "Highest in Customer Satisfaction" distinction among sellers and buyers – J.D. Power and Associates.