Portland-Vancouver Home Price Check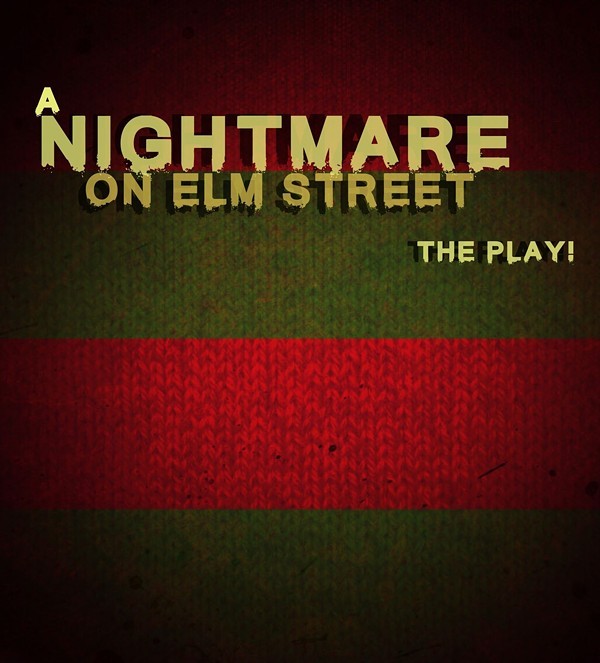 A Nightmare on Elm Street: The Play!, Fri-Sat Oct 11-12, 7:30 pm, Siren Theater, $15-25, Through Oct 26
Whooo, it got chilly out in a hurry, didn't it? Luckily for you, there's a ton of amazing venues hosting amazing events in Portland this weekend, and they all have heaters. Not that you'll need them to stay warm in the glow of quality entertainment like Kokoko! making you move, Big K.R.I.T. putting it down, Minority Retort provoking the laughs, and Freddy Krueger live on stage! It's a very busy weekend ahead, hit the links below and make your plans accordingly.
Friday, Oct 11
Kokoko!, Brown Calculus
Alternative indie band Kokoko!, a staple in Kinshasa's DIY scene in the Democratic Republic of Congo, makes a lively fusion of electronic, punk, and experimental music using upcycled guitars and other instruments made from junk. The Congolese band's songs—like the mesmerizing "Tongos'a" and "Kitoko" from their new album Fongola—are designed for the dancefloor, and create an up-tempo pulse fit for a never-ending block party. Their Portland tour stop includes a stellar local opener: intergalactic soul and jazz duo Brown Calculus. This little venue oughta be packed. (Fri Oct 11, 9 pm, Jack London Revue, $20-25) JENNI MOORE
A Nightmare on Elm Street: The Play!
From the hilarious crew that brought us live parodies of Road House, The Lost Boys, and Poltergeist comes their newest, Halloween-themed effort, A Nightmare on Elm Street: The Play! The awesomely '80s tale of dreaming teens haunted by Freddy Krueger has been adapted by Bad Reputation Productions' Shelly McLendon and features music by Jonny Newsome, and the cast includes the Mercury's Wm. Steven Humphrey, who I swear is not threatening me with razor fingers as I write this. (Fri-Sat Oct 11-12, 7:30 pm, Siren Theater, $15-25, Through Oct 26) NED LANNAMANN
Big K.R.I.T., Rapsody, Domani Harris
For decades, rap music in the American South has been dominated by the big cities of Atlanta and, to a lesser extent, New Orleans, with a special nod to Houston and Miami. But as hip-hop has aged, its footprint has grown into the suburbs and also small towns like Meridian, Mississippi, and Snow Hill, North Carolina. The former is the hometown of Southern rap's current symbol of consistency, Big K.R.I.T., who has spent the past decade grinding like an independent artist (despite a Def Jam deal) and cranking out music that set his thoughtful, drawled rhymes against beats as durable and dependable as the mighty Mississippi River. If you made a list of 2019's best hip-hop albums, K.R.I.T.'s newest effort K.R.I.T. Iz Here would be on it. (Fri Oct 11, 9 pm, Wonder Ballroom, $25, all ages) BEN SALMON
Four Tet (DJ Set), Ben UFO, Visible Cloaks (DJ Set)
Spend the Night and the White Owl present a special DJ set with acclaimed English experimental electronic music producer Kieran Hebden, better known by his stage name Four Tet. Fellow UK producer Ben UFO rounds out the proceedings, with local favorites Visible Cloaks lending support with a DJ set of their own. (Fri Oct 11, 9 pm, White Owl Social Club, $25-30
Solomon Georgio
Look, I'm just going to say it: I'm sick of listening to white-straight-guy comedians tell jokes about Tinder and beards. That truly doesn't interest me. You know who does? Solomon Georgio, whose comedy isn't just inventive—it's smart, gregarious, and consistently great. Need a preview? Check out his political quips 'n' barbs on Twitter; they're some of the best things in that godforsaken cesspool. (Fri Oct 11, 8 pm, Polaris Hall, $15-18) MEGAN BURBANK
The Julian Lage Trio
Mississippi Studios hosts an intimate evening with the dynamic NYC-based jazz guitarist and composer and his backing band, featuring Scott Colley on bass and Kenny Wollesen on drums. (Fri Oct 11, 8 pm, Mississippi Studios, $26-31)
Confessions of a True Crime Addict
The author of True Crime Addict brings his live show to the Curious Comedy Theater stage to share his obsession with true crime, along with fun and insightful stories about his life hunting serial killers and hosting crime shows. (Fri Oct 11, 9:30 pm, Curious Comedy Theater, $20)
Futuristic, Abstract, Scribe Cash, Ekoh
Arizona-based hip-hop artist Zachary Lewis Beck, better known by his stage name Futuristic, brings his live show to the Star Theater stage for the Portland stop on a tour supporting his 2019 album, I Am…, with Abstract, Scribe Cash, and Ekoh lending their support. (Fri Oct 11, 9 pm, Star Theater, $17)
Hobo Johnson & the Lovemakers, Mom Jeans, The Philharmonik & Nate Curry
California singer/songwriter and spoken word artist Frank Lopes—AKA Hobo Johnson—and his backing band bring their sentimental sounds back to Portland for the third time in less than a year (I think he likes us!). Mom Jeans and The Philharmonik and Nate Curry round out the all-ages bill. (Fri Oct 11, 8 pm, Crystal Ballroom, $25, all ages)
JJ Grey
Jacksonville-hailing singer/songwriter JJ Grey brings his blend of Southern soul-rock and blues through the Aladdin Theater for the Portland stop on the "Front Porch Sessions" Tour. (Fri Oct 11, 8 pm, Aladdin Theater, $32.50-35, all ages)
Portland-Vancouver Home Price Check
Saturday, Oct 12
Portland Thorns vs. Washington Spirit
After a roller coaster season that's been chock-full of emphatic wins and devastating losses, the Thorns will be eager to close things out on a high note when they take the field against a depleted Washington Spirit side tonight. With playoffs on the horizon, Portland will need to soak up the best atmosphere in the NWSL and build some much-needed momentum heading into next weekend's semifinal. Sat Oct 12, 7:30 pm, Providence Park, all ages) CHIPP TERWILLIGER
Felicia Day
The actress, writer, and geek culture icon returns with Embrace Your Weird, urging readers and fans to unlock their self-expression and use it to harness and build upon their creative passions. (Sat Oct 12, 2 pm, Powell's Books at Cedar Hills Crossing, free)
Steve Hackett
Guitarist Steve Hackett has become the de facto keeper of the flame for Genesis' hallowed golden age. While the other members of the band, including singers Peter Gabriel and Phil Collins, never deign to revisit the band's magnificent early prog period, Hackett has, over the years, devoted setlists and live albums to his tenure with the group. On this tour, Hackett and his band will play Genesis' 1973 album Selling England by the Pound in its entirety; it's always been Hackett's favorite, and considered by many to be their finest hour. While it lacks anything as powerful as their youthful magnum opuses "Supper's Ready" and "The Musical Box," Selling England remains their most technically accomplished and confident work, featuring four solid epics, including the tricky, slithering "Dancing with the Moonlit Knight," the soaring "Firth of Fifth," and the wonderful two-part "The Cinema Show," which pivots from a gorgeous, 12-string-guitar-laden folk song to a hard-driving synthesizer solo over an ecstatic 7/8 beat. And with Hackett at the helm, tonight's show is the best chance we'll have to witness this material performed by one of its original creators. (Sat Oct 12, 8 pm, Revolution Hall, $45-69.50) NED LANNAMANN
13th Annual Oregon Music Hall of Fame Induction & Concert
Oregon's music all-stars get some shine on under the Aladdin's lamp, with a ceremony celebrating Pacific Northwest legends, including 3 Leg Torso, Dick Berk, Little Sue, Mark Lindsay, Michael Allen Harrison, Michael Hurley, Pond, and more. (Sat Oct 12, 7 pm, Aladdin Theater, $30-100, all ages)
Phantoms, Georgia
The rising Los Angeles-based electronic dance music duo spearheaded by former teenage actors Kyle Kaplan and Vinnie Pergola returns to Portland for a headlining show at the Doug Fir Lounge. (Sat Oct 12, 9 pm, Doug Fir, $14-16)
Hip-Hop Fighting Cancer
Some of Portland's finest pracitioners of good local hip-hop join forces to raise money for OHSU Knight Cancer Institute, including sets from IAMJORDAN, Veana Baby, Zenith, and special guest Mat Randol, with DJ Zinker and EJ That DJ holding it down on the decks. (Sat Oct 12, 9 pm, Hawthorne Hideaway, $10)
The Crystal Method
Las Vegas-hailing producer and DJ Scott Kirkland brings his pioneering big beat act back through Portland to take control of dance floor at Dante's. (Sat Oct 12, 8 pm, Dante's, $17-20)
Break Science, K+Lab
The Denver-based duo consisting of keyboardist/producer/jazz pianist Borahm Lee (Pretty Lights Live Band) and funk and hip-hop drummer Adam Deitch (Lettuce) blend electronica, glitch, dubstep, and more to make music that covers a wide range of electronic genres. (Sat Oct 12, 9 pm, Star Theater, $20-25)
grandson, Phem, nothing,nowhere
Rising Canadian-American singer/songwriter Jordan Edward Benjamin (AKA grandson) brings his hip-hip-infused alt-rock back to Portland for an all-ages show supporting his latest Fueled by Ramen-issued album, A Modern Tragedy, Vol. 2. (Sat Oct 12, 8 pm, Crystal Ballroom, $25-28)
Bewitched! A Pre-Halloween Dance Party
DJ Action Slacks' annual Halloween dance party returns to the Kenton Club with the all the classic soul, Motown, R&B and blues grooves that you can fit in your pillowcase for the night. A portion of the proceeds benefits the Higher Heights for America's Leadership fund. (Sat Oct 12, 9 pm, The World Famous Kenton Club, $7-10)
Mystery Box Social: A Sex-Positive Dinner Party
Portland's long-running storytelling series dedicated to the sexier side of things hosts an intimate dinner party at their HQ, with special guests Girl Sex 101 author Allison Moon and fan favorite storyteller Camille Salcedo. Tickets are VERY limited. Only 10 available. (Sat Oct 12, 6 pm, Mystery Box Show HQ, $60)
Starset
What the hell does it sound like when an electrical engineer from Ohio decides he wants to funnel all that scientific knowledge into some rock 'n' roll? It sounds a lot like Starset. (Sat Oct 12, 7 pm, Roseland, $25-30, all ages)
Comedy, Candidates, Cocktails
Multnomah County Democrats harness the power of local laughter to help raise funds for their electoral efforts, featuring stand-up sets from Becky Braunstein, Adam Pasi, Nariko Ott, and Shain Brenden. Hosted by state senator Shemia Fagan. (Sat Oct 12, 8 pm, North Portland Eagles Lodge, $25-35)
Portland-Vancouver Home Price Check
Sunday, Oct 13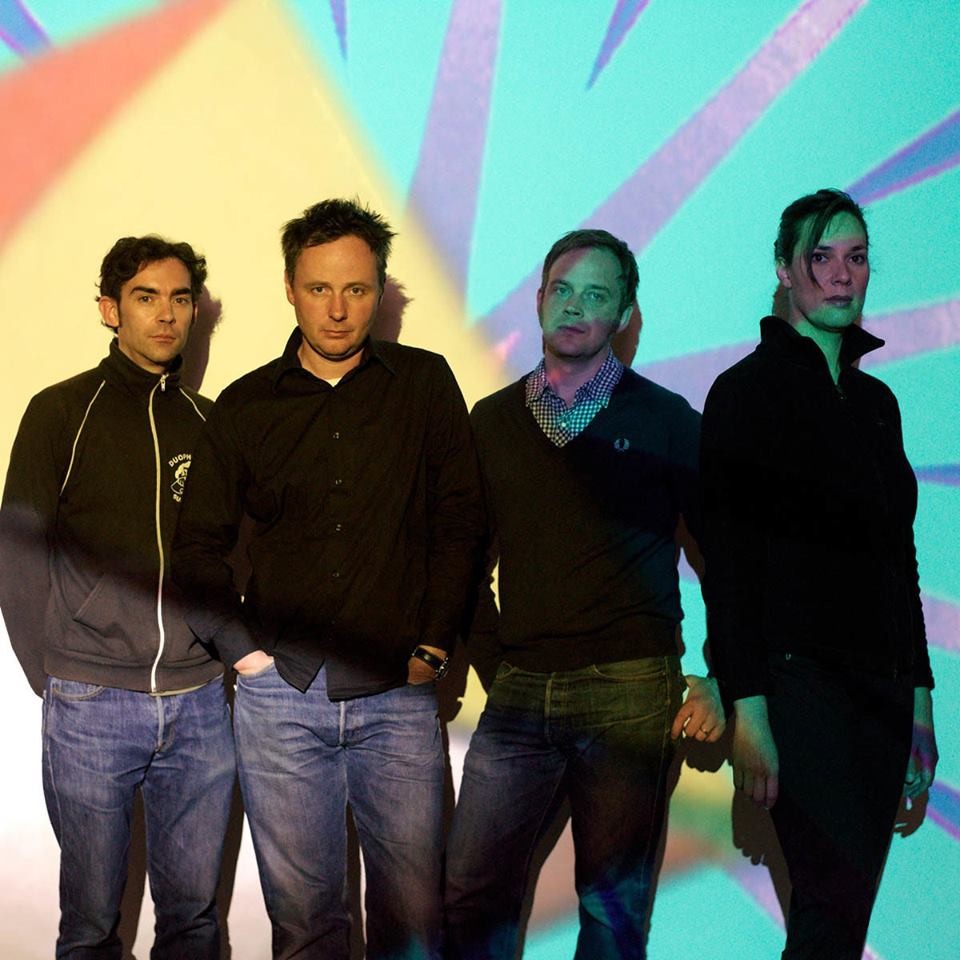 Stereolab
Throughout the band's initial 18-year run, Stereolab felt like an underground music lover's dream. Led by guitarist Tim Gane and vocalist Laetitia Sadier, the self-styled "groop" flooded their discography with motorik Krautrock, lush exotica, drum 'n' bass, Tropicália, and baroque pop. And their subsequent influence has been felt throughout the indie universe and even into hip-hop (Pharrell says the band's "Flower Called Nowhere" is his favorite song to get sucked off to). The 'Lab has returned to the stage after a 10-year hiatus, coaxed by a recent reissue campaign that has brought five of their '90s albums back into circulation. (Sun Oct 13, 8:30 pm, Wonder Ballroom, $30-32, all ages) ROBERT HAM
Minority Retort
As long as Minority Retort continues to produce one of the best stand-up showcases in the city, you're going to keep reading about it here. For the October installment, hosts Jason Lamb and Julia Ramos will bring you sets from Shane Thomas, Cerissa Hall, Chris Mejia, Eddie Su, and Lance Edward. (Sun Oct 13, 8 pm, Siren Theater, $12-15)
Jonas Brothers, Bebe Rexha, Jordan McGraw
Yes, the Jonas Brothers are still a thing. They will probably never not be a thing. This is neither good, nor bad. It simply is. They are cute as three buttons, they make pretty decent pop music, and considering the roiling tire-fire that is 2019, shouldn't that be enough? Why not just… let yourself enjoy some cute pop music for a night, right? Adding Bebe Rexha to the bill certainly helps. (Sun Oct 13, 7:30 pm, Moda Center, $39.95 & Up)
Bizarre Ride II the Pharcyde
A partially reunited Pharcyde headed up by Fatlip and Slimkid3 hit the Revolution Hall stage to fulfill your '90s hip-hop dreams with a performance of the group's landmark debut, Bizarre Ride II. (Sun Oct 13, 8 pm, Revolution Hall, $25-30)
White Reaper, The Dirty Nil, Criminal Hygiene
On their 2017 breakthrough, The World's Best American Band, White Reaper shed the grit and grime of their previous releases and stepped into their destiny as pop-rock crowd-pleasers. The Kentucky band's major label debut, You Deserve Love, is an even shinier bauble, a slick and glittering collection that imagines an alternate version of the 1980s, one in which Sammy Hagar or Rick Springfield made an entire album that matched the ecstatic bliss of "I've Done Everything For You." It is an unabashedly big and bright record, and few albums since One Direction's Midnight Memories have so expertly demonstrated the power of pure pop. (Sun Oct 13, 8 pm, Doug Fir, $15-17) CHRIS STAMM
Oregon Symphony Presents Stravinsky's Firebird
Conductor David Danzmayr and percussionist Colin Currie lead the Oregon Symphony through a world premiere a concerto written by composer Andy Akiho, with the symphony rounding out the program with performances of Stravinsky's The Firebird Suite and Ives' "Three Places in New England." (Sun Oct 13, 2 pm, Arlene Schnitzer Concert Hall, $25 & Up, all ages)
Che Apalache
The Alberta Rose Theatre hosts an evening of Latin bluegrass fusion with this rising string quartet based in Buenos Aires and boasting members from Argentina, Mexico, and the United States. (Sun Oct 13, 8 pm, Alberta Rose Theatre, $18-22)
Mike Doughty, The Ghost of Mr. Oberon
The former Soul Coughing frontman pays tribute to what many fans consider the groups finest hour, Ruby Vroom, by performing the full album, front to back, on the event of its 25th anniversary. (Sun Oct 13, 8 pm, Aladdin Theater, $25, all ages)
Lido
Norwegian multi-instrumentalist, singer/songwriter, and in-demand producer Peder Losnegård (AKA Lido) brings his ever-evolving blend of electronica and R&B to the Holocene stage for the Portland stop on the "Almost Peder" Tour. (Sun Oct 13, 8 pm, Holocene, $25-30)
Don't forget to check out our Things To Do calendar for even more things to do!

Have a GREAT weekend!
Contact us today for all your real estate needs.
Portland-Vancouver Home Price Check
Oh, by the way … if you know of someone who would appreciate the level of service we provide, please call us with their name and business number. We'll be happy to take great care of them.
Keller Williams "Highest in Customer Satisfaction" distinction among sellers and buyers – J.D. Power and Associates.