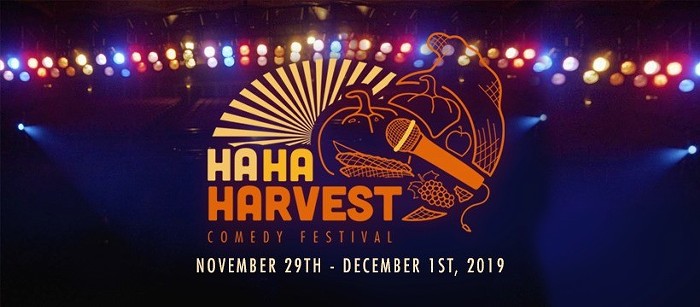 Ha Ha Harvest Comedy Fest, Nov 29-Dec 1, Various Locations, $29-79)
Well, we're in it now. The home-stretch. Thanksgiving is in the rear-view, Christmas and New Year's is ahead, and in the meantime, the business of packing as much fun as possible into what's left of the year is underway, and this weekend's got a lot to choose from, including a whole comedy festival kicking off, Holiday celebrations lighting up the night, many musical adventures, some SATAN, and more! Hit the links below and plan your weekend accordingly.
Saturday, Nov 30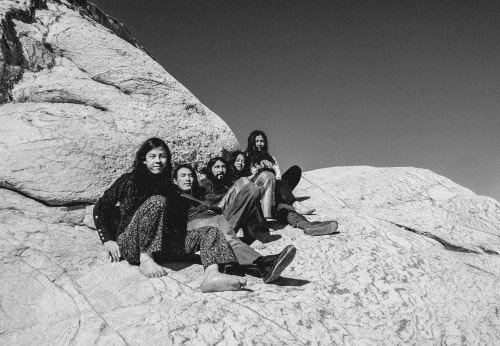 Kikagaku Moyo, Mope Grooves
Psychedelic five-piece Kikagaku Moyo started out busking on the streets of Tokyo in 2012, and now they're touring the world as one of this decade's most highly coveted acts. A couple years ago, the band came to town to play a pair of Pickathon sets, and, despite trying my best to make it to their performance at the Galaxy Barn, the venue hit capacity before I (and countless others) could make it inside. So it's only right that Kikagaku Moyo—whose moniker translates to "geometric patterns" in Japanese—is making another visit to the City of Roses this fall. After all, Portland's scene of eclectic, psychedelia-loving listeners is exactly the kind of audience the band wanted to engage when they left Japan. (Sat Nov 30, 8:30 pm, Crystal Ballroom, $20-22, all ages) JENNI MOORE
Brian Posehn
The beloved comedian, writer, and actor known for his roles on Mr. Show, W/ Bob and David, The Sarah Silverman Program, and most recently, The Mandalorian (he's the space-Uber driver who gets eaten by a giant ice worm thingy after picking up a fish-faced Horatio Sanz! Spoilers! It's a weird-ass show!) brings his unrivaled charm and wit back to town for a headlining show at Revolution Hall. (Sat Nov 30, 8 pm, Revolution Hall, $25-30, all ages)
Thievery Corporation, Brazilian Girls
An evening of dub, electronica, and trip hop with the Washington, D.C.-based recording artist and DJ collective headed up by Rob Garza and Eric Hilton. (Sat Nov 30, 8:30 pm, Roseland, $42.50-69.50)
The Sisters of Mercy: Divine Sketch Comedy
The Siren Theater is where you go if you want to be blessed by divine sketch comedy minds like the ones counted among The Sisters of Mercy: Shelley McLendon, Laura Sams, Lori Ferraro, Erin Jean O'Regan, and Marie Murphy. Tonight is the last chance to catch this show. Do not live a life absent of witnessing this comedy divinity! (Sat Nov 30, 8 pm, Siren Theater, $10-15)
Mr. Carmack
The rising Honolulu-based producer brings his experimental beats and EDM back to town for an all-ages stop on the "Immersion" Tour. (Sat Nov 30, 9 pm, Hawthorne Theatre, $19-22, all ages)
The Grotto's Christmas Festival of Lights
The Grotto's annual Festival of Lights celebration is a bonafide Portland tradition, transforming the serene grounds into one of the largest Christmas choral festival in the world. Walk a one-quarter mile long light trail, enjoy outdoor caroling, puppet shows, and a live petting zoo, and then take in one of over 190 concerts taking place in the Grotto's chapel. (Sat Nov 30, 5 pm, The Grotto, $6.50-12.50, all ages, through Dec 30)
Jana Crenshaw
Portland Singer/songwriter and theater score composer Jana Crenshaw takes over the Fixin' To for an early, all-ages show and a late-night, 21 & up performance celebrating the release of her latest, Bend & Break, which collects stand-out tracks from her previous three albums. Mic Crenshaw, Blacque Butterfly, Rain Ezra, Daisy Posada, Natalia Uribe, DonnaMation, and students of Ethos Music Center lend their talents to the proceedings. (Sat Nov 30, 12:30 pm & 9 pm, The Fixin' To, $7-10)
RAF, The Reverberations
Portland's RAF brings the sounds of England's mod movement to the Star Theater stage to celebrate the release of their latest album, with like-minded local psych-pop outfit the Reverberations rounding out the proceedings with their own '60s influenced sounds. (Sat Nov 30, 9 pm, Star Theater, $10-15)
La Fête du Macaron
A celebration of the French Macaron, filling the Pix pastry case with a wide variety of flavors. Also includes a contest to get your flavor carried at Pix past the celebration, and something called the "cupcake stomp," which seems like an abomination (why the hell would you want to destroy a perfectly good cupcake) but is supposedly "messy but fun." (Sat Nov 30, 2 pm, Pix/Bar Vivant)
Gloria!
The Portland Choir and Orchestra links up with Big Horn Brass for their annual Christmas concert at the Newmark Theatre, with over 150 performers bringing your favorite holiday classics to life in a wallet- and family-friendly performance. (Sat Nov 30, 2 pm & 7 pm, Newmark Theatre, $15-22)
Sunday, Dec 1
Lisa Prank, Rose Melberg
Seattleites have long sung the praises of their fave one-woman pop punk band, Lisa Prank (singer/songwriter Robin Edwards), and with good reason—her live shows are straight-up FIRE. Mining the fertile ground tilled by the Ramones, Shonen Knife, the Runaways, the Donnas, and various others of the riot grrrl persuasion, Edwards skillfully turns any room inside-out with her masterful expertise on electric guitar and a Roland MC-505 drum machine. Her newest release, Perfect Love Song, is more of the same mosh-pit perfection, guaranteed to jump-start any crowd into pogoing hysterics. Bring a sweat towel, you'll need it! (Sun Dec 1, 9 pm, Doug Fir, $12-15) WM. STEVEN HUMPHREY
Morbid Angel, Watain, Incantation
Friends, have you accepted Satan into your heart and pledged fealty to the Dark One, embracing his message of materialism, sexual deviancy, and a rejection of the Judeo-Christian myths of yore? I can see some of you are still on the fence about this, unconvinced that a one-way ticket to Hades is the only way forward for all of us. If my message is not persuasive enough, please join me for tonight's command performance by two of our finest death metal missionaries: Morbid Angel and Watain. The former are still promoting their 2017 album Kingdoms Disdained, a blistering collection that welcomed bassist/vocalist Steve Tucker back into the fold to help spread the gospel of evil. The latter comes to us from our outpost in Sweden to sing to us of sacred damnations and sleepless evils as they bathe us in animal blood. Hail Satan. (Sun Dec 1, 8 pm, Hawthorne Theatre, $30-35, all ages) ROBERT HAM
Breakfast with Santa
The Crystal Ballroom's Breakfast with Santa lets you and your family skip the mall and department store lines, giving you the chance to relax and enjoy a buffet style breakfast and house roasted coffee while waiting for a turn with Santa. It also happens to be one of the hottest tickets in town. (Sun Dec 1, 8:30 am & 11 am, Crystal Ballroom, $13-18, all ages)
Black Nativity
PassinArt presents this staging of Langston Hughes' "gospel song play," reinterpreting and reimagining the Nativity story. (Sun Dec 1, 2 pm, Bethel AME Church, $5-25, all ages)
My Friend Chuck
A live podcast episode of My Friend Chuck, the show about friendship, erotica, dinosaurs (sometimes), and much, much more, starring McKenzie Goodwin and two-time Hugo nominee Dr. Chuck Tingle, author of landmark works like Space Raptor Butt Invasion and Breaking the Fourth Butt: Eight Hot-to-Trot Meta Tinglers. (Sun Dec 1, 8 pm, Dante's, $20)
Olympia Provisions 10 Year Anniversary Party
For those who consider themselves to be fans of fine wine, salty meat, and combining the two at meal times, you might be a fan of Olympia Provisions, even if you've never been there before, and tonight's 10th Anniversary party is a good opportunity to finally go. Admission includes "a plethora of delicious food samples" with a full bar available as well. (Sun Dec 1, 4 pm, Olympia Provisions, $13)
Donte Thomas, King Wess
The latest installment of Sunday Sessions at Rontoms doubles as a music video premiere and release party for "Off White," the latest from Portland hip-hop artist Donte Thomas. Fellow rising local rapper King Wess rounds out the proceedings. (Sun Dec 1, 8 pm, Rontoms, free)
The Jackie & Laurie Show
The comedy podcast starring a pair of veterans in a stand-up scene that isn't particularly easy on women comes to Kickstand for a live episode. (Sun Dec 1, 1 pm, Kickstand Comedy Space, $20-25)
DOA Pro Wrestling: Naughty or Nice?
You haven't really done the holidays right if you don't start them by watching Santa himself come off the top rope with swagger and aplomb. Along with Saint Nick bringing the pain, the December DOA show includes the Portland debuts of Logan Stunt, MV Young, and the amazing Effy. (Sun Dec 1, 1 pm, Harvey's Comedy Club, $15-100, all ages)
Don't forget to check out our Things To Do calendar for even more things to do!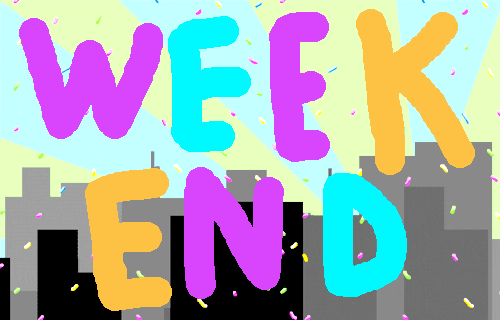 We hope you found this post helpful.
Contact us today for all your real estate needs.
Oh, by the way … if you know of someone who would appreciate the level of service we provide, please call us with their name and business number. We'll be happy to take great care of them.
Keller Williams "Highest in Customer Satisfaction" distinction among sellers and buyers – J.D. Power and Associates.