by Mercury EverOut Staff – Original Article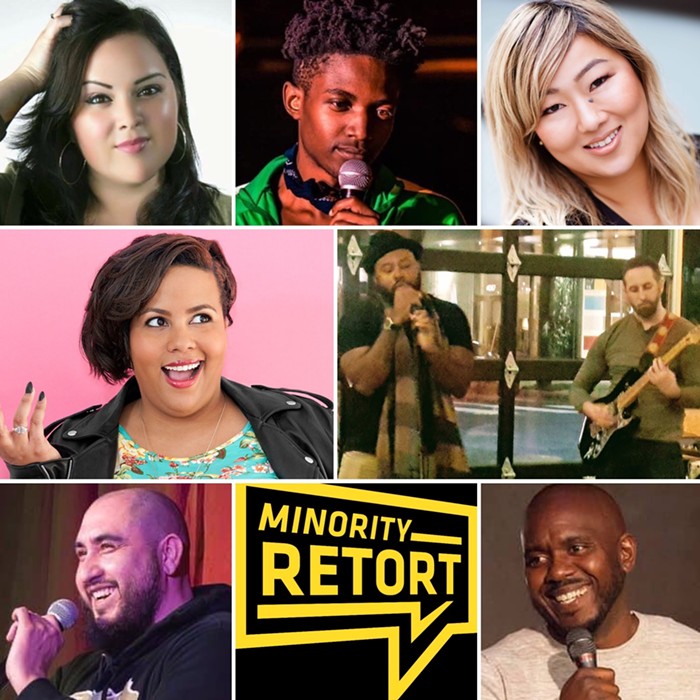 Minority Retort: 5th Anniversary Show, Fri Jan 10, 8 pm, Siren Theater, $12-15
2020 may not be very old, but it's already provided us with so many opportunities to find new ways to maintain (at least a little) hope and light through art; and Portland is hosting a pretty nicely packed weekend full of good stuff along those lines. There's a Girl Fest, a Folk Fest, Glitter Wizards, a dip in the Dating Pool, a Hedwig sing-along, some amazing comedians taking the stage… and that's just the beginning! Hit the links below and plan your weekend correctly.
Friday, Jan 10
Shooter Jennings, Jaime Wyatt
If Shooter Jennings were content to coast on nepotism (he's the son of outlaw country legends Waylon Jennings and Jessi Colter), he wouldn't have recorded Countach (For Giorgio), a blend of honky-tonk and Italo-disco that boasted a Bowie cover sung by Marilyn Manson, nor would he have collaborated with Duff McKagan on the G'N'R bassist's solo album Tenderness. Still, Jennings' DNA demands that he continue down the path carved out by his parents, as heard on his 2018 album Shooter, a psychedelicized ode to hard living, hard drinking, and hard hearts. (Fri Jan 10, 9 pm, Mississippi Studios, $22-25) ROBERT HAM
While our city is home to a vibrant, varied music scene, there's little denying that Americana is still king. Which would be frustrating if the pool of roots music talent that resides within our borders wasn't so deep and strong. For two glorious nights, that foundational sound is being once again celebrated with at Portland's Folk Festival. On the bill this year: celestial singer-songwriter Anna Tivel, former Shaky Hands front man Nick Delffs, the warm harmonies of Pretty Gritty, the R&B-infused sound of Worth, and the soft embrace of local legends Horse Feathers. (Fri-Sat Jan 10-11, 6 pm, Crystal Ballroom, $25-40, all ages) ROBERT HAM
Minority Retort: 5th Anniversary Show
Portland's best stand-up comedy show spotlighting comedians of color is turning five, and to celebrate the milestone, the showcase is pulling out all the stops, with a headlining set from Los Angeles-based comedian Madison Shepard, support from the Pacific NW's own Christian Burke, Dewa Dorje, Pedro Andrade, and Isaac Pendergrass, and a special performance from Free! Mason Jar!, the local music and multimedia collective headed up by guitarist/producer Benjamin Evans and beat poet Jabulani Leffall. (Fri Jan 10, 8 pm, Siren Theater, $12-15)
Brian Regan
An evening of stand-up with renowned "comedian's comedian" Brian Regan, known for his observational, sarcastic, and self-deprecating style, his animated stage presence, and his ability to appeal to a broad range of age groups and audiences. (Fri Jan 10, 8 pm, Arlene Schnitzer Concert Hall, $39.50-69.50)
Glitter Wizard, R.I.P., Leathürbitch
The Bay Area quintet brings their heavy blend of psych-tinged glam-rock back up the coast for a headlining show supporting their latest album, Opera Villains. Like-minded locals R.I.P. and Leathürbitch round out the bill. (Fri Jan 10, 8 pm, Polaris Hall, $10-12)
Bruce McCulloch
The Canadian comedy legend and Kids in the Hall member makes a rare Portland appearance at the Alberta Rose Theatre when his latest show, Tales of Bravery and Stupidity, swings through town. (Fri Jan 10, 7 pm, Alberta Rose Theatre, $25-38)
Dboi LTD, Cool Nutz, T-Wieze
Bay Area rapper and Dutch Bros aficionado Dboi LTD shares an all-ages bill with Portland hip-hop legend Cool Nutz when the "Life Outside Social Media" Tour rolls into the Hawthorne Theatre. (Fri Jan 10, 8 pm, Hawthorne Theatre, $13-15, all ages)
Brad Sherwood
Helium invites you to spend an evening hearing quality stand-up from a former Whose Line is it Anyway? standout. (Fri-Sat Jan 10-11, 7:30 pm & 10 pm, Helium Comedy Club, $21-29)
Half Moon Run
The Montreal-based band headed up by singer/songwriter Devon Portielje bring their percussion-driven blend of indie rock and folk to the Wonder Ballroom for the Portland stop on their "A Blemish in the Great Light" Tour. (Fri Jan 10, 9 pm, Wonder Ballroom, $19-20)
USS Improvise: The Next Generation – The Musical
A live unscripted spoof of Star Trek: The Next Generation, that is also a musical. All the lines, scenarios, and songs are made up on the spot with audience suggestions. I guess you could say you get to… make it so! Get it? IT'S FROM THE TV SHOW. THE BALD GUY SAYS IT ALL THE— (Fri-Sat Jan 10-11, Funhouse Lounge, $14-18)
Saturday, Jan 11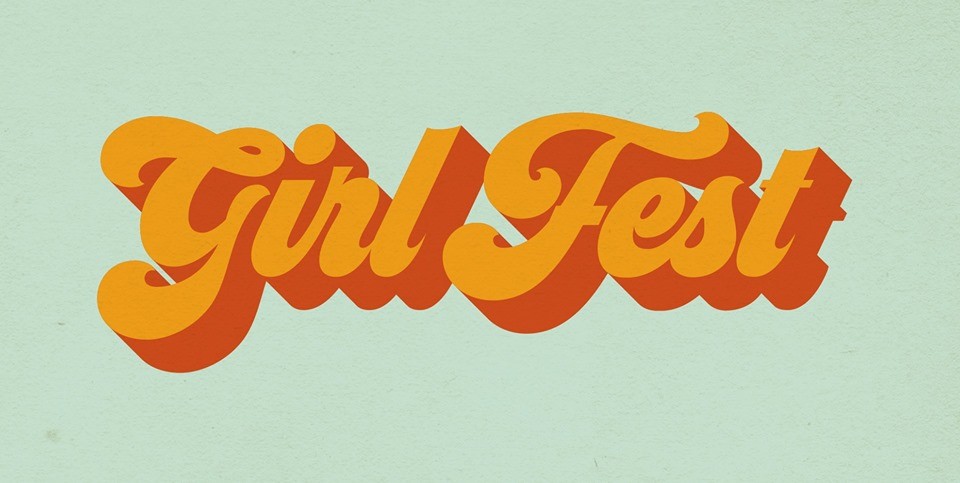 Girl Fest 2020
Girl Fest—a celebration of women and non-binary artists in the Pacific Northwest—is back! Now in its sixth year, the two-day event includes a songwriters luncheon with Robin Bacior, Clara Baker and Tara Velarde, a comedy happy hour with Kate Murphy and Becky Braunstein, a fundraiser brunch, and an undoubtedly cool show featuring performances by Chong The Nomad, Guayaba, Pool Boys, DAN DAN, Basil Strawberry, and No Manches of the Noche Libre Collective. Show up for your girls, Portland. (Sat-Sun Jan 11-12, Various Locations) ALEX ZIELINSKI
Cedric Burnside
Grammy-nominated blues artist Cedric Burnside may have the Hill Country pedigree (he's the grandson of legendary blues master R.L. Burnside), but that's not what makes him such an amazing, infectious performer—it's the personality, pain, and spirit he brings to the music. On his latest release, 2018's Benton County Relic, pulsing blues riffs teeming with raw intention and emotional honesty ("Call On Me") reside comfortably next to sweet 'n' nasty barn burners filled with sexual desire ("Give It to You"). A consummate, entertaining musician, Burnside takes his grandfather's vision and builds on it, creating a vibrant, distinct, and joyful sound (as in "Ain't Gonna Take No Mess") that pays tribute to his Hill Country past while celebrating his individuality as an artist. (Sat Jan 11, 8 pm, Mississippi Studios, $17) WM. STEVEN HUMPHREY
Jeanines
The Brooklyn-based group Jeanines play indie pop the way it was meant to be heard: in short jangly bursts, wasting no time in giving you a melodic hook and heartfelt lyric to latch onto. The duo's focus and attack are precise and direct, meaning the longest song on their self-titled debut just barely creeps past the two-and-a-half-minute mark. Theirs is the kind of music that sounds best when heard on a 7" single packaged in a roughly folded paper sleeve, but it will surely sound just as good when played live and in person. (Sat Jan 11, 9 pm, Firkin Tavern, free) ROBERT HAM
Food 4 Thot
Joe Osmundson, Tommy Pico, Fran Tirado, and Dennis Norris II discuss queer theory, identity politics, sex, relationships, race, what they're currently reading, and whatever else is on their mind when they bring their wildly popular podcast, Food 4 Thot, to the Hawthorne Theatre stage for a special live taping of the program. (Sat Jan 11, 8 pm, Hawthorne Theatre, $22.50-25)
Portland Metro Reptile Expo
For one day each year, that one Holiday Inn by the airport is home to even more snakes, lizards, and rats than usual! It's all thanks to the Portland Metro Reptile Expo, which goes down right across the parking lot at the Columbia Conference Center, and features every kind of cold-blooded, dead-eyed abomination of nature that you can imagine—and many of them are for sale! Featuring vendors like Ivy's Axolotls, Bigfoot Exotics, and the exceedingly well-named ball python breeding company Girls with Balls Pythons and More, the Reptile Expo is the place to get a bunch of soulless, horrifying, impossible-to-care-for creatures that will feel nothing at all when they inevitably turn on you and brutally squeeze the life from your writhing body. Admission is only $10, and kids get in for half that, and probably won't be eaten. (Sat Jan 11, 10 am, Columbia Conference Center, $5-10, all ages) ERIK HENRIKSEN
The Jimmy Dore Show
The comedian and co-host of The Aggressive Progressives brings his political commentary-driven talk show to the Alberta Rose Theatre for a two-night stand. (Sat-Sun Jan 11-12, 7:30 pm, Alberta Rose Theatre, $25-35)
Mr. Wrong, Ex-Kids, Trash, All Hits, DJ Sonic Medusa
Mr. Wrong and Ex-Kids are two Portland-based rock outfits whose Bandcamp pages both include the word "snotty." Tonight, post-punk trio Mr. Wrong celebrate the release of their sophomore record Create A Place, the follow-up to 2017's Babes In Boyland. Along with Portland punk rockers Trash and All Hits, Ex-Kids are a big draw. The quartet will hopefully play some punky power jams from their 2018 EP Don't Grow Up, like the fuzzy and rebellious "Vitriol Anthem" (a rigorous rock track peppered by the bandmates' maniacal laughter in its last 30 seconds), the poppier "Bruise Cruise," and the appropriately titled "Theme Song." (Sat Jan 11, 7:30 pm, Black Water Bar, $8, all ages) JENNI MOORE
Portland Trail Blazers vs. Milwaukee Bucks
The Blazers' first home game of 2020 is a big one, with Giannis Antetokounmpo and the Bucks making their way out west for a Saturday night contest at the Moda Center. (Sat Jan 11, 7 pm, Moda Center, $50 & Up, all ages)
Greyson Chance
Stage 722 presents an evening of piano-driven pop-rock with the Oklahoma-hailing singer/songwriter whose 2011 performance of Lady Gaga's "Paparazzi" at a sixth-grade music festival went viral on YouTube, leading to an appearance on The Ellen DeGeneres Show and the start of a successful solo career. (Sat Jan 11, 9 pm, Stage 722, $17-45)
Theo Katzman, Rett Madison
Vulfpeck drummer/singer/guitarist Theo Katzman' solo project dabbles in a style of soul that sounds at home on a '70s AM dial. (Sat Jan 11, 8:30 pm, Wonder Ballroom, $25-28, all ages)
Your Smith
Los Angeles-via-Minneapolis singer/songwriter Your Smith (aka Caroline Smith) channels the funk and R&B of her former hometown's iconic "Minneapolis Sound" into a folk-rock sound that's fitting of her current city's Laurel Canyon roots. (Sat Jan 11, 9 pm, Doug Fir, $13-15)
Michael Allred, Laurie Allred, Ben Saunders
In BOWIE: Stardust, Rayguns, & Moonage Daydreams, Michael and Laurie Allred present readers with a colorful graphic memoir detailing David Bowie's journey obscurity to fame, while also chronicling the rise and fall of his larger-than-life alter ego, Ziggy Stardust. The Allreds will be joined in conversation by Ben Saunders, director of the University of Oregon's Comics and Cartoon Studies program. (Sat Jan 11, 2 pm, Powell's City of Books, free)
That's What She Said: Happy New Queers
Kick-start the new year while laughing out loud to a lineup of hilarious queer feminist comedy with a futuristic theme, featuring performances from Brooks, Berlyn Lee, Oliver Warfield, Quinne Salameh, Samhita Reddy, Sarah B., Shannon Sales, and more. All proceeds from this event will benefit Wild Diversity. (Sat Jan 11, 7:30 pm, Siren Theater, $10)
Broken Zipper: Funnier This Year
Broken Zipper kick starts 2020 with a night of big laughs at PICA Hancock, featuring stand-up from James Hancock III (runner-up in Seattle International Comedy Competition) and three of Mercury's Undisputable Geniuses of Comedy: Dylan Carlino, Dianna Potter, and Ben Harkins. (Sat Jan 11, 8 pm, PICA at Hancock, $10-20)
Russian Old New Year 2020
Local Russian ensemble Chervona's "signature party" returns once again, bringing their fevered Balkan-punk sound to the Star Theater stage and compelling you to dance the night away to an energetic set sung in both English and Russian. (Sat Jan 11, 8 pm, Star Theater, $22-30)
Sunday, Jan 12
Cry Babe, Deathlist, Spoon Benders, Elly Swope
It feels like I hear Cry Babe's "Soft Honk" song everywhere I go, and I might. Not only is it a relatable, catchy, funny song about street harassment, but singer Anaïs Genevieve's unusual contralto delivers the mundane tale with an unforgettable "Northern ballad" style of singing—like Morrissey, but punk, and all her own. The indie rock three-piece is locally beloved for their unique, soft punk approach, which sometimes touches on baroque pop (like on "Picard," from their 2019 EP Be Cool). Their sound is immediately identifiable and usually a welcome earworm. This show is your last chance to see Cry Babe before they embark on a West Coast tour, and the first chance to grip their new 7'' from Drunk Dial Records. (Sun Jan 12, 8 pm, The Liquor Store, $7) SUZETTE SMITH
Also sprach Zarathustra
The big-ticket attraction is the chance to hear the Oregon Symphony tear into Richard Strauss' Also sprach Zarathustra, the tone poem best known for its use in the opening and closing moments of 2001: A Space Odyssey. The true draw for this run of shows is an appearance by violinist Leila Josefowicz, who will be on hand to perform "Scheherazade.2," a lush, oblique symphony written expressly for the musician by brilliant composer John Adams, and a performance of Charles Ives' haunting "The Unanswered Question," which the Symphony recorded for its Grammy-winning album Music for a Time of War. (Sun Jan 12, 2 pm, Arlene Schnitzer Concert Hall, $24 & Up) ROBERT HAM
Dating Pool: The Game Show
The first time I saw Dating Pool everyone in the audience was terrified (giddy) at the idea of certified intimacy educator Stella Harris yanking them onstage and potentially pairing them up with a stranger. Lucky for them, Harris and company—which includes authoritative comedian and lifeguard Jenna Vesper—pick the bachlorexs and mystery sweethearts beforehand. So if you're single, Dating Pool is a great crowd to pick up other sex-positive singles, while laughing your ass off. No one will make you go onstage. If you're aren't single, watching a sexy, funny game show makes for a damn fine date. (Sun Jan 12, 8 pm, Doug Fir, $12-15) SUZETTE SMITH
IDER, Allday
The rising London duo of Lily Somerville and Megan Markwick brings their infectious blend of electronic pop across the pond for a headlining show supporting their 2019 album, Emotional Education. Adelaide's Tomas Henry Gaynor (AKA Allday) rounds out the bill with his hip-hop and indie-pop sounds. (Sun Jan 12, 8 pm, Mississippi Studios, $13-15)
Fiddler on the Roof
It's a Broadway classic for a good reason, and it's visit to the Keller for the first time in about 10 years ends today! Directed by Tony Award-winning Bartlett Sher, and choregraphed by Hofesh Shechter, using Jerome Robbins' steps as inspiration for all that roof-related magic and wonder coming to life on the stage. Good luck not humming literally every melody you heard in the Keller for the next month straight, by the way. (Sun Jan 12, 1 pm & 6:30 pm, Keller Auditorium)
Eric Johnson
The renowned Austin-hailing guitarist and songwriter brings his eclectic blend of rock, blues, jazz fusion, and soul back to the Aladdin Theater stage as part of the "Classics: Present & Past" Tour. (Sun Jan 12, 8 pm, Aladdin Theater, $35, all ages)
Keeping it Neel
Los Angeles-via-Atlanta comedian Neel Nanda finds time away from his hosting and production duties on the acclaimed L.A.-based stand-up showcase, Unnecessary Evil, and brings his act up the coast for a one-off headlining set at the Siren Theater. Portland's own Quinne Salameh, Shain Brenden, Ben Harkins round out the bill. Hosted by Kate Murphy. (Sun Jan 12, 8 pm, Siren Theater, $10-15)
Don't forget to check out our Things To Do calendar for even more things to do!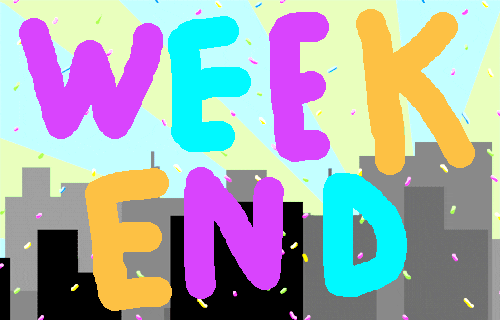 We hope you found this post helpful.
Contact us today for all your real estate needs.
"The Best Home Search Real Estate App" – Click HERE!
What's My Home Worth? – Click HERE!
Oh, by the way … if you know of someone who would appreciate the level of service we provide, please call us with their name and business number. We'll be happy to take great care of them.
Keller Williams "Highest in Customer Satisfaction" distinction among sellers and buyers – J.D. Power and Associates.