By Matthew Singer| Original Article (Willamette Week)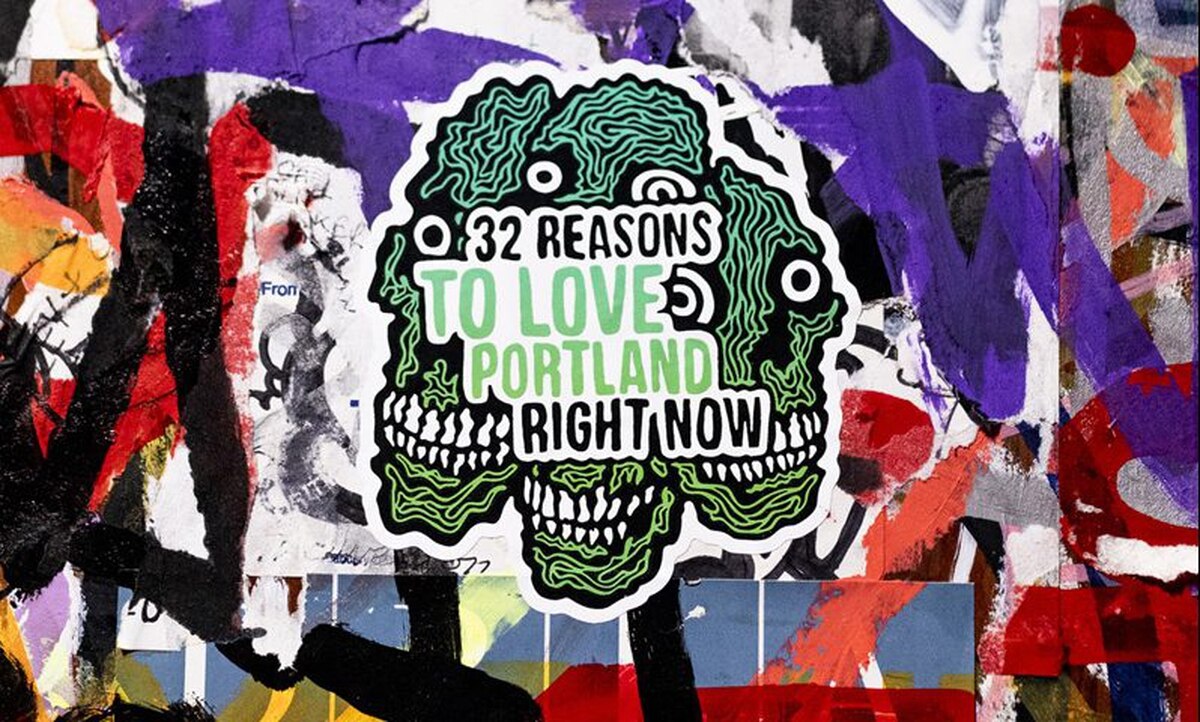 Photo Credit: Wesley Lapointe
Love, if we're being truthful, does not conquer all.

It can't stop the oceans from rising, and it won't make any Republican senator to grow a spine. Closer to home, it won't unclog I-5, solve the housing crisis or get the Blazers to the playoffs.
Good feelings, positive vibes, thoughts and prayers—as the man once sang, they won't pay my bills, nor will they enact sensible gun control laws.
But at a time when cynicism is the default position of the world, taking a moment, however brief, to consider the things that keep us pushing through the darkness is a necessary act of self-care.
If you're having trouble coming up with anything, don't sweat it—we've got 32 reasons for you right here.
In our annual valentine to Portland, we turn down the volume on our own negativity, digging past the murder trials and corrupt politicians we usually report on to recognize everything that makes us grateful to live here.
Some of it is right in front of our faces, like the temporary art project that's transformed a civic landmark earmarked for destruction, or the architecture that's turned blighted blocks into brand new neighborhoods.
In other cases, it's the small stuff we take for granted, like the fact we can smell our weed before buying it, or that our barbecue scene is making even Texans drool (page 18).
It's the world champion air guitarist, the defiant news anchor fighting back against internet trolls (page 16), and the stripper who created a workout class to keep sex workers healthy (page 19). And, of course, it's Damian Lillard (page 21), because it's always Damian Lillard.
None of it, we admit, will save the world. (Well, except maybe Dame. Can't put anything past him.) But it might make you realize that saving the world is still worth the effort.
And, barring that, maybe it'll just make you feel a bit better about being in Portland right now. It's easy to obsess about our many problems, and get caught up in the endless grousing of social media and comment sections. But if you stop, step away from the keyboard, and take a look around once in a while, you might see just how good you have it.
_____________________________________________
Contact us today for all your real estate needs.
"The Best Home Search Real Estate App" – Click HERE!
What's My Home Worth? – Click HERE!
Oh, by the way … if you know of someone who would appreciate the level of service we provide, please call us with their name and business number. We'll be happy to take great care of them.
Keller Williams "Highest in Customer Satisfaction" distinction among sellers and buyers – J.D. Power and Associates.