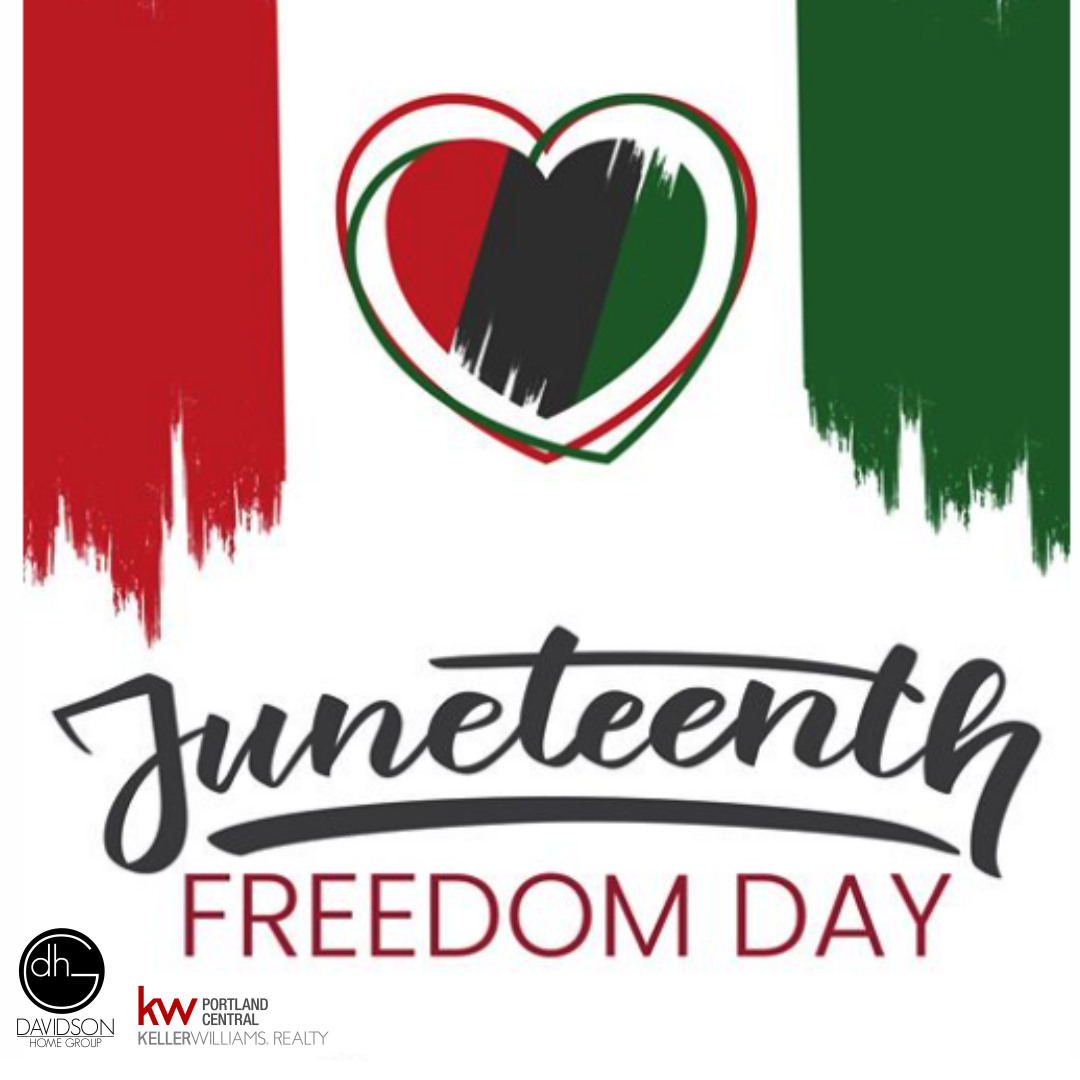 Today is Juneteenth (June 19th) which is a Holiday in which We Observe the African American Emancipation Day.
This holiday has spread across the United States and beyond.
Juneteenth Commemorates African American Freedom and emphasizes education and achievement.
It is a day, a week, and in some areas a month marked with celebrations, guest speakers, picnics and family gatherings.
It is a time for reflection, rejoicing, assessment, self-improvement and for planning the future.
_______
Contact me today for all your real estate needs.
– Kurt Davidson
operations@davidsonhomegroup.com
"The Best Home Search Real Estate App" – Click HERE!
What's My Home Worth? – Click HERE!
Oh, by the way … if you know of someone who would appreciate the level of service we provide, please call us with their name and business number. We'll be happy to take great care of them.
Keller Williams "Highest in Customer Satisfaction" distinction among sellers and buyers – J.D. Power and Associates.