Monday, Jan 7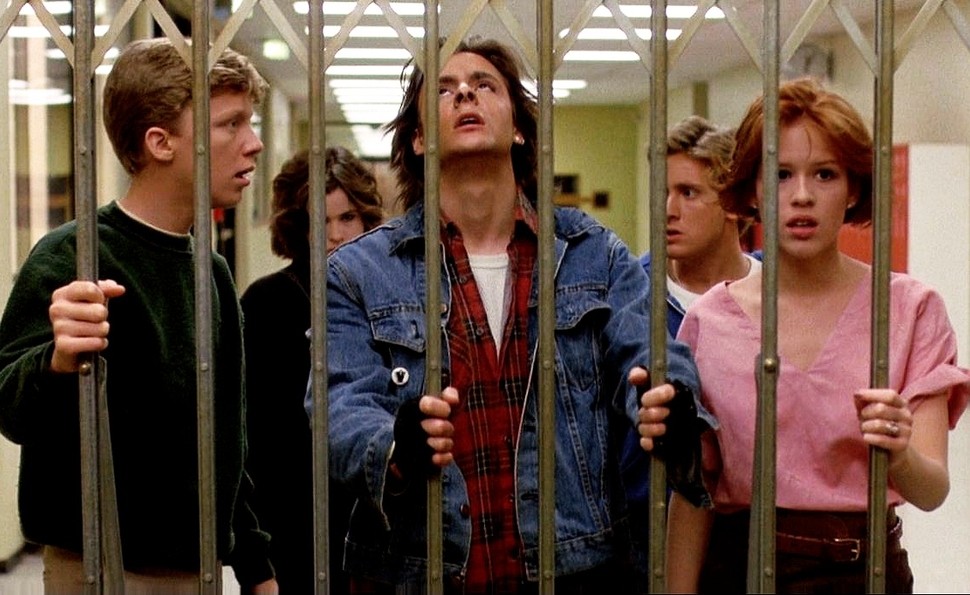 The Breakfast Club
In which National Lampoon alumnus John Hughes cashed in his Vacation and Sixteen Candles chips in return for major studio funding to write and direct a loose adaptation of Jean-Paul Sartre's No Exit—but, yunno, in a high school. And with Judd Nelson. OH! And a killer dance sequence by Emilio Estevez. He literally blows the doors off the place. You'll see. (7 pm, Clinton Street Theater, $5)
Portland Trail Blazers vs. New York Knicks
The Blazers continue their first home stand of the new year with a visit from Kristaps Porzi??is and the New York Knicks. Is this game all that important? I mean... nah. Not really. But have yourself like three beers and see how easily you can spit out the name Kristaps Porzi??is five times fast and you'll probably have a ball. (7 pm, Moda Center)
Jen Sincero
Author and success coach Jen Sincero returns with You Are a Badass Every Day, offering a distilled, day-by-day approach to channeling the big picture ideas presented in her bestselling books You Are a Badass and You Are a Badass at Making Money. (7:30 pm, Powell's City of Books, free)
The Moth StorySlam
A spinoff of the nationwide storytelling success, in which potential soul-barers put their names in a hat, and once called, have five minutes to tell their tale. (8 pm, The Secret Society, $10)
Glacial Tomb, Druden, Glory in the Shadows
Denver-based trio Glacial Tomb bring their death metal and pummeling grindcore through the High Water Mark for the Portland stop on a winter tour supporting their self-titled full-length. Druden and Glory In The Shadows round out the proceedings. (9 pm, High Water Mark, $8)
---
Tuesday, Jan 8

Burlynomicon
Kick off the new year with a night of Lovecraft-themed burlesque from Critical Hit, including performances from Phallus Johnson, Asteria Atombomb, Karlie Lever du Soleil, and Rizzo Rogue. Hosted by Natasha Riot, with a post show dance party featuring music from Miz Margo. (9 pm, The Lovecraft, $15)
Nappy Roots
Awnaw, hell naw, man, y'all done up and remembered Nappy Roots said they were gonna be okay way back in the day? Well... are they? They're comin to Portland, so that's a good sign, right? (8 pm, Paris Theater, $25)
The Crenshaw, Ssighborggg, Crowey, Mike Gamble
The Crenshaw are a double bass/drums/electronics duo that adeptly ride the sometimes thin line separating jazz fusion and trip-hop. (9:30 pm, No Fun, $5)ROBERT HAM
The King and I
Broadway in Portland presents a staging of the Rodgers & Hammerstein musical, based on the 2015 Tony Award-winning Lincoln Center Theater production, and featuring an array of classic tunes including "Getting To Know You,""I Whistle a Happy Tune,""Hello Young Lovers,""Shall We Dance," and "Something Wonderful." (7:30 pm, Keller Auditorium, $25 and up)
The Seventh Seal
The subdued prequel to the existentialist classic Bill and Ted's Bogus Journey. Narrated by Kevin James. (2:40 pm & 7:30 pm, Living Room Theaters)
---
Wednesday, Jan 9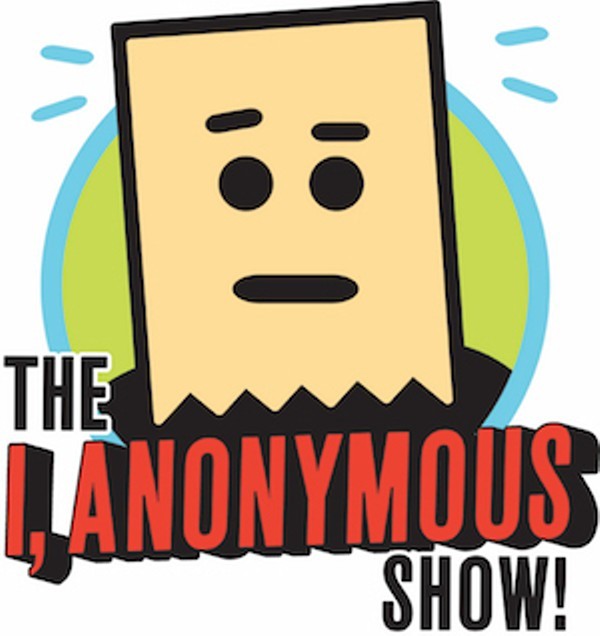 The I, Anonymous Show
Kick off the new year right by attending one of the funniest comedy shows in town, the I, Anonymous Show! Join host Kate Murphy (2018 Undisputable Genius of Comedy) as she reads aloud the wildest and craziest confessions and rants sent to the Mercury's I, Anonymous Blog and then psychologically evaluates them in depth along with a panel of the funniest people in the cosmos. Face it, you need some laughs, and the I, Anonymous Show will absolutely provide 'em! (7:30 pm, Curious Comedy Theater, $10) WM. STEVEN HUMPHREY
David Priess
How to Get Rid of a President is David Priess' timely look at the operations, plans, and tactics that have been used to limit executive power and remove unwanted presidents throughout history. (7:30 pm, Powell's City of Books, free)
The Brothers Brothers
The up-and-coming band headed up by identical twins David and Adam Moss bring their two-part harmonies and string-centric folk music through Mississippi Studios for a headlining show supporting their debut album, Some People I Know. (8 pm, Mississippi Studios, $10-12)
Still Woozy
Oakland-hailing musician Sven Gamsky (AKA Still Woozy) brings his soulful blend of electronic and acoustic dream pop through Holocene for the Portland stop on a North American tour. (8:30 pm, Holocene, $12-14)
Simon Gibson
The Portland-born comedian and past Bridgetown Comedy Festival performer takes a break from making the rounds in the L.A. scene and returns to his old stomping grounds for a hometown performance at Helium. (8 pm, Helium Comedy Club, $10)
Jesse Valenzuela, Dave Wentz
The Gin Blossoms founding member and guitarist steps out for an intimate solo show at the White Eagle Saloon. (7 pm, White Eagle, $15-17)
SCRAP PDX Craft + Drink
SCRAP takes over the Tonic Lounge with the latest chapter in their ongoing mission to merge drinking and crafting with a fun and engaging event open to makers of all skill levels. (7 pm, Tonic Lounge, $5-15)
---
Thursday, Jan 10
Quinn DeVeaux, MD Sharbatz
The San Francisco-based singer/songwriter brings his cathartic blend of blues, country, soul, gospel, and funk back through town for an intimate show at the Liquor Store. MD Sharbatz (of Brownish Black) lends support to the bill. (9 pm, The Liquor Store, $8)
Girl Fest 2019
The annual all-ages concert hell-bent on showcasing the Pacific Northwest's most promising young women in music is back on its bullshit, giving you something to be excited about in January. In years past, the event has featured artists like the Last Artful, Dodgr, Parisalexa, Blossom, and Haley Heynderickx. This year's festival will highlight three-piece rock outfit Dirty Princess, DJ/producer Whateveryn, Portland MC KayelaJ, R&B singer Scooty, indie-rock band Cry Babe, and DJ Kween Kay$h. (7 pm, Holocene, $10-12, all ages)
Five Letter Word, Left Coast Country, Bart Budwig
Leigh Jones, Clara Baker, and Audra Nemir blend their unique styles and voices together into a cohesive, bluegrass-influenced whole. Catch them tonight when they head up a hometown show at Mississippi Studios along with support from Left Coast Country and Bart Budwig. (8 pm, Mississippi Studios, $5)
Nicole Walker
In Sustainability, Nicole Walker explores what it means to live sustainably while still indulging in some of the elements of comfort and convenience that have been ingrained in our day-to-day lives. (7:30 pm, Powell's City of Books, free)
Bert Kreischer
The comedian and actor known for being the basis for Ryan Reynolds' character in National Lampoon's Van Wilder along with his regular appearances on podcasts with Tom Segura, Ari Shaffir, and Joe Rogan brings the "Body Shots" Tour through Portland for a pair of shows at Revolution Hall. (7 pm & 10 pm, Revolution Hall, $37.50)
Pelican Ossman, Dramady, Son of the Left Hand
Pelican Ossman's lo-fi folk experiments sometimes recall the early work of Phil Elverum and his K Records comrades, but over the past few years, the Portland band has cultivated an exceedingly weird vibe all its own. (8 pm, Turn! Turn! Turn!, $5)
We hope you found this post informative. Please contact us today for all your real estate needs.




What's my HOME WORTH in today's market?

Oh, by the way … if you know of someone who would appreciate the level of service I provide, please call me with their name and business number. I'll be happy to take great care of them.

Keller Williams "Highest in Customer Satisfaction" distinction among sellers and buyers – J.D. Power and Associates